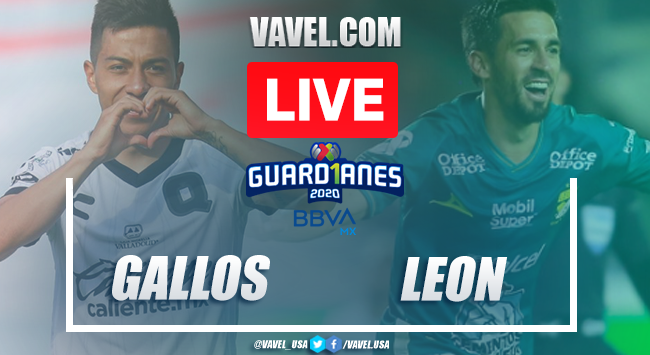 Highlights
Next week
León on TOP 2
FINAL
90'
88'
Goal of León
Goal of León
Goal of Querétaro
Querétaro's León
79'
79'
76'
76'
72'
72'
70'
67'
67'
60'
57'
54'
50'
47'
47'
46'
46'
Half time
42'
40'
38'
25'
Goal of León
18'
18'
14'
6'
1'
Querétaro's bench
León's lineup:
Querétaro's lineup:
Lineups ready!
The Lion has arrived
Gallos Blancos at home
Don't move from here!
León's key player
Querétaro's key player
León's last lineup
Querétaro's last lineup
Where and how to watch Querétaro vs León online and live
Club León
Querétaro FC
The Stadium
Welcome to VAVEL.com's LIVE coverage of the 2020 Liga MX season game: Querétaro vs León!