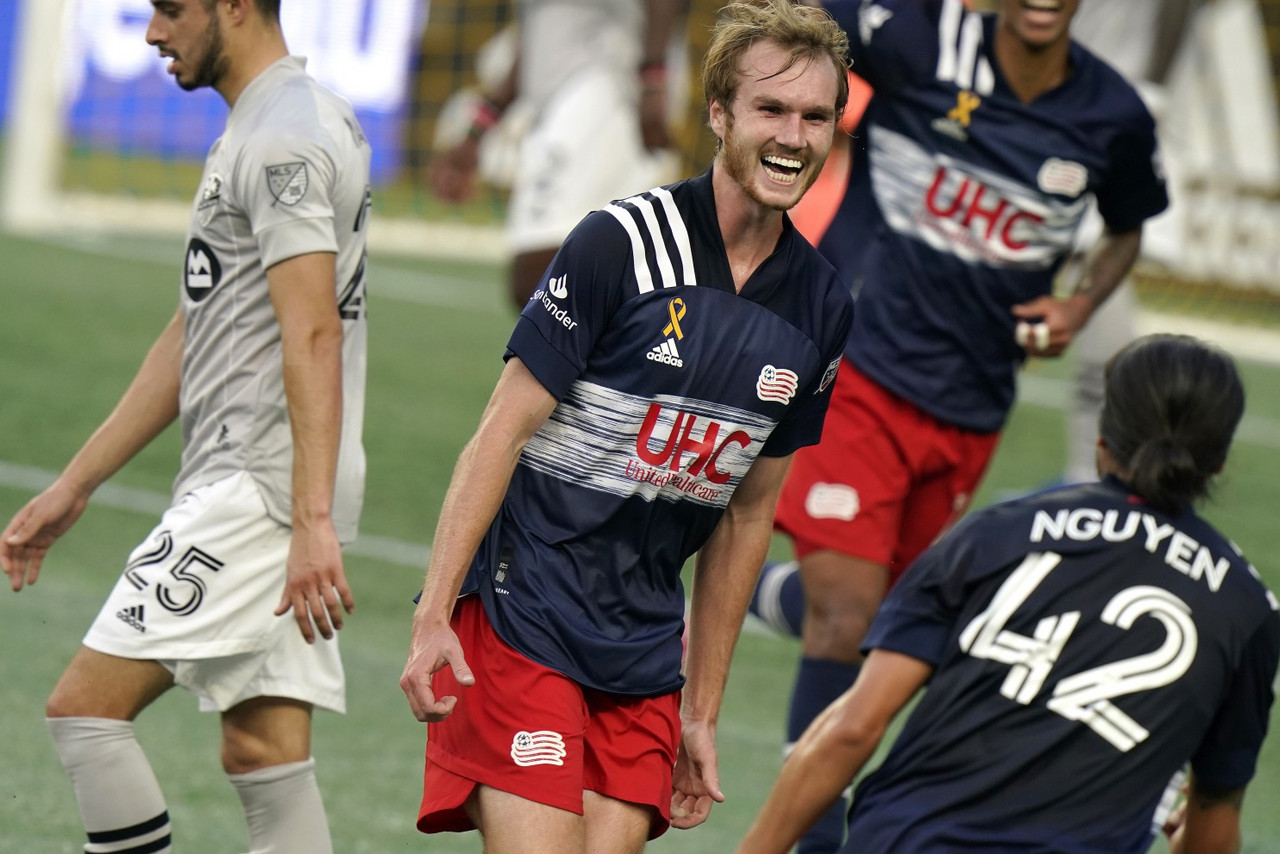 The Montreal Impact were looking for a better result after being beaten handily by the Philadelphia Union in their last match and were facing the New England Revolution in an empty Gillette Stadium. The Revolution came out firing and got the first scoring chance of the game off a corner but Clement Diop was up to the task of making the save.
The Impact got their first shot on goal at the 21st minute when Boyan who hadn't been in a starting lineup since the MLS is Back Tournament had a great shot on goal but Matt Turner the Revolution keeper made a great hand save.
We saw some really good pace from both clubs as we anticipated the game's first goal. The Impact got some bad news in the 24th minute when Orji Okwonkwo got injured on a play and had to be replaced by Lassi Lappalainen. One minute later the Impact had their first corner of the game and came oh so close but again it was punched away by Turner.
We didn't see another Montreal shot until the 42nd minute as it looked like the Revolution was starting to take control of the game when Lappalainen had a shot on goal but it wasn't strong enough and easily grabbed by Turner.
The Revolution finally got on the board as in extra time Henry Kessler off a corner managed to get the ball and from the top of the box took a shot that finally beat Diop to make it 1-0 New England. We went into halftime with New England up 1-0 and once again the Impact were trailing.
It didn't take long for the Revolution to increase their lead as three minutes into the second half Gustavo Bou managed to get a great shot on goal that beat Diop to make it 2-0 New England . Zachary Brault-Guillard had an amazing chance to cut the Revolution lead to one when he went one on one with Turner but the shot wasn't good enough to get past him.
The Revolution increased their lead to three when Diego Fagundez got a great pass and managed to beat Diop. In the 74th minute, the Revolution had a chance to make it 4-0but Diop would come up big this time to keep the deficit at three. New England at this point smelled blood and wasn't sitting back on their lead instead deciding to keep attacking.
With five minutes left in the game, Montreal finally got on the scoreboard when Lassi Lappalainen got a long pass and this time managed to beat Turner to make it 3-1. Unfortunatley it was too little too late for the Impact who would end up losing their third straight game.
Montreal's next match is this Sunday when they will face the New York Redbulls hoping to end their three game losing streak.