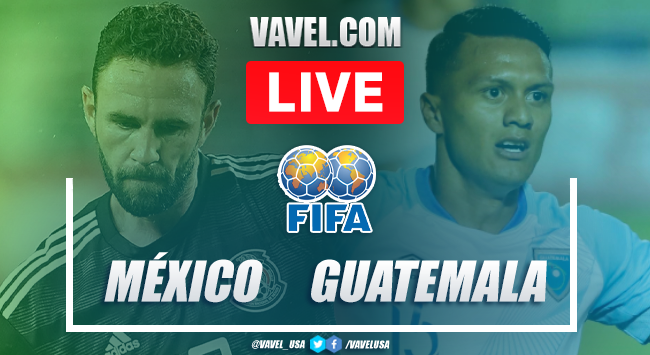 The European commitments are coming!
Less than 5 minutes plus aggregate
In Guatemala there are also modifications
Changes continue in those led by Martino
Less than 20 minutes remaining
Movements from Mexico
A quarter of an hour of the second half passes
And so it was the first entry of the locals
We review how Mexico's second score was
Start of the second half
This was the third entry
The first half is over!
One more!
Goal of Mexico!
The match remains without many goal actions
Mexico moves the ball
Mexico Goal!
The game begins
The words of the coach of Mexico before the game
Guatemala lineup:
Mexico lineup:
The Mexican National Team is already at the Azteca Stadium
The interior of the tricolor dressing rooms
We are less than an hour away from the start of the game
Stay here with us!
How to watch Mexico vs Guatemala Live TV and Stream
Guatemala last lineup:
Mexico last lineup:
Águila of Guatemala
Debut of Santiago Giménez with El Tri
An end to the long wait
Mexico will play with soccer players that participate in the country
Kick-off time
Welcome!