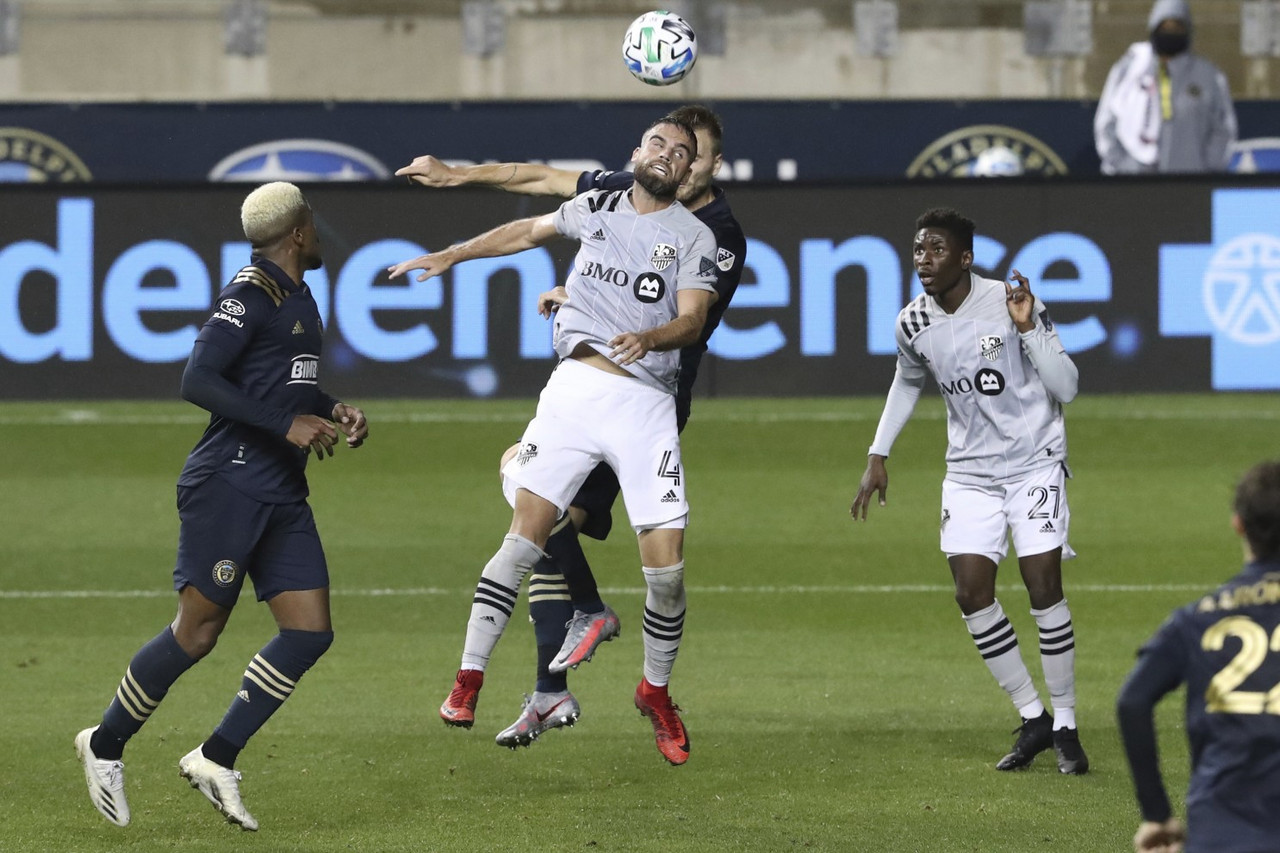 The Montreal Impact were looking for some revenge after their most recent matchup back on September 20th in which they got dominated 4-1 by the Philadelphia Union.
A slow start to the match
The match started with both teams taking a slower approach to the game and it took a while for them to get going. In the ninth minute, we had a scary moment when off a free kick for Montreal Union keeper Andre Blake would hit his head on the top of the bar as he went to save a high ball.
He would end staying in the game and we didn't see another dangerous chance until the 25th minute when Philadelphia would get their first shot on target but Impact keeper Clement Diop was there to make his first save of the game.
We got our first goal of the game 14 minutes later when the Union struck first with Jamiro Monteiro getting a great pass and beating Diop between the legs for the 1-0 lead. The half ended on that score and Montreal again went into the half trailing.
A more competitive second half
The Impact came out to the faster team in the second half and finally got their first shot on target as three minutes into the half Victor Wanyama got a great shot but an even better save from Blake the Union goalkeeper.
Philadelphia off that save used the counter to great effect and doubled their lead to two when Sergio Santos was able to get the ball past Diop off a rebound. Romell Quioto came on for Montreal in the 51st minute, he had missed the last four games with two due to suspension and two due to injury.
The Union got another chance to add to their score at the 60th minute but this time Diop was up to the task of making a critical save. Five minutes later the Impact cut Philadelphia lead to one when Amar Sejdic got a ball and took a shot from the top of the goal circle and beat Blake.
That was the closest they would get and even with five minutes added on in stoppage time. The Impact will next be in action on Wednesday as they will host the New England Revolution in their US home: Red Bull Arena.