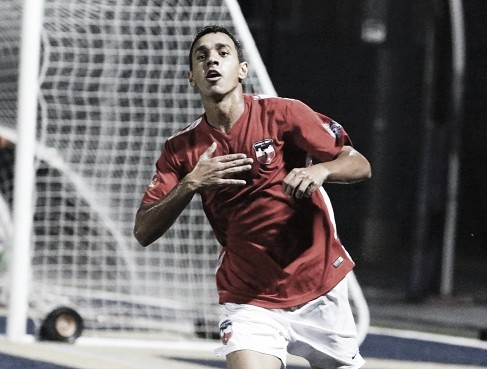 On Monday, the Brazilian Leonardo Carvalho spoke about the situation of the soccer players in the National Premier Soccer League (NPSL). He currently plays for Boston City FC and competes for the North Atlantic Conference in the competition.
In March, the championship was halted due to the coronavirus pandemic. The owners of the league considered high risk to health promoting matches during this season. In an exclusive interview with VAVEL, Leonardo spoke about this decision:
"Of course, it's difficult for us to be out of competition for months. Physical fitness and playing time aren't longer the same. Now we have to be disciplined. We're training at the club and keeping training apart. MLS games and many other competitions around the world have returned to activities with restrictions. I believe that NPSL could have returned, but I don't understand their decision as drastic yet knowing the difficulty of athletes not being in a competition. COVID-19 is a major concern for the safety and health of all people."
The pandemic has brought many difficulties in different areas of our lives. In soccer it would be no different. Teams and soccer players are struggling. Carvalho reported the situation:
"We know that the federation and branches had difficulties this year. The club portrays each athlete individually. I also know that some have ended their careers due to the situation and others are maintaining training every day for the season of next year", he said to VAVEL.
Despite the controversial decision to cancel the championship, the league continued with the NPSL Members Cup. Only the Pittsburgh Hotspurs, Cleveland, Buffalo and Erie Commodores are participating. The matches can receive public in the stadium.
"The NPSL Members Cup started in 2019 sponsored by the United States Adult Soccer Association. It's a small competition during the fall.I believe that playing in the biggest NPSL competitions and the US Open Cup is the focus of Boston City. We aren't in the NPSL Member Cup. But I believe that they follow the guidelines of the Ministry of Health. In any case, it's always a risk to gather people in one place."
Leonardo Carvalho reports that he maintains his training routine and talks frequently with the team's employees. In addition, he said the focus is on next year.
"I was with the coaching staff a few weeks ago. They are all prepared and waiting for the next season. I believe that the project and philosophy of the new work will be a great year."