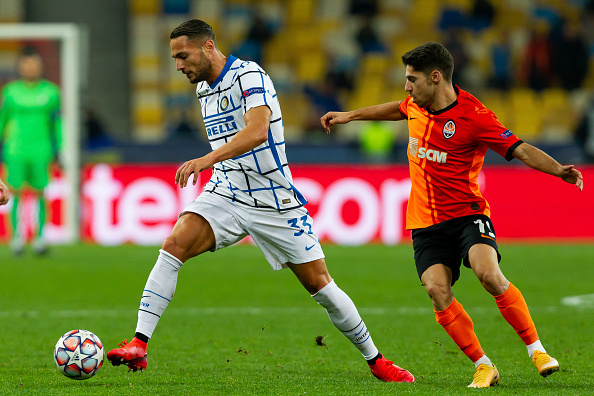 Shakhtar Donestk was hosting Inter Milan at the NSC Olympic Stadium in Kyiv, Ukraine. A Covid reduced attendance of fans attended the game to give the match a sort of normal field and to add ambiance.
A slow start to the match :
For the first 10 minutes of the game, both teams were feeling each other out and trying to get the first chance to score but the defense on both sides were doing a good job of negating it. In the 15th minute, Shakhtar suffered a big loss when Dentinho got injured on a play and was subbed out early for Taison.
Just a minute later Inter Milan got the first shot on target of the game when Romelu Lukaku got a great shot but it would be saved by keeper Anatolii Trubin and off the rebound Nicolo Barella got another shot off but that one would hit the post.
Nine minutes later Barella had another chance to score but once again would hit the post. Shakhtar finally got their first shot on target of the match in the 32nd minute when off a free-kick but it was saved by Inter keeper Samir Handanovic.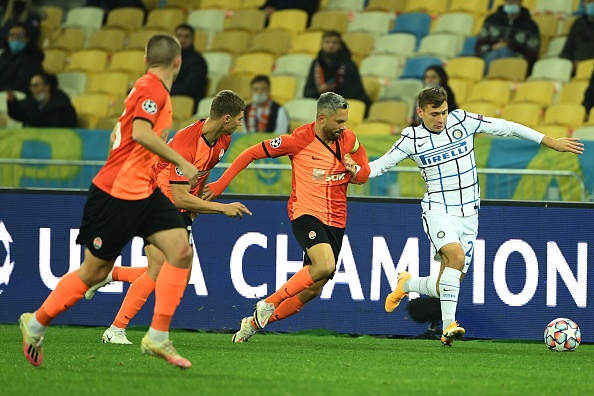 Marcos Antonio got his first shot of the game three minutes later but it would go right into the body of Handanovic. In the 42nd minute, Inter were awarded a free-kick and once again Lukaku had a chance to open the scoring but hit iron.
On the final play of the half, Inter earned a corner but it was punched away by Trubin.
Once again for the first 10 minutes of the second half, it was pretty much back and forth with both teams looking for the opening. We didn't see another scoring opportunity till the 76th minute but it was kicked away by Trubin and out of danger.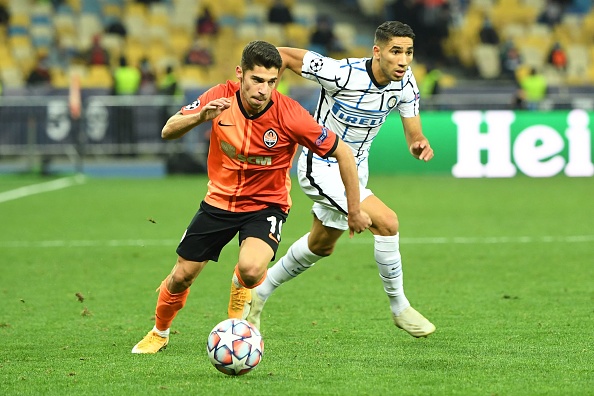 That pretty much summed up the game and the match finished 0-0 with Shakhtar putting up a big fight but Inter will feel disappointed they couldn't finish their opportunities