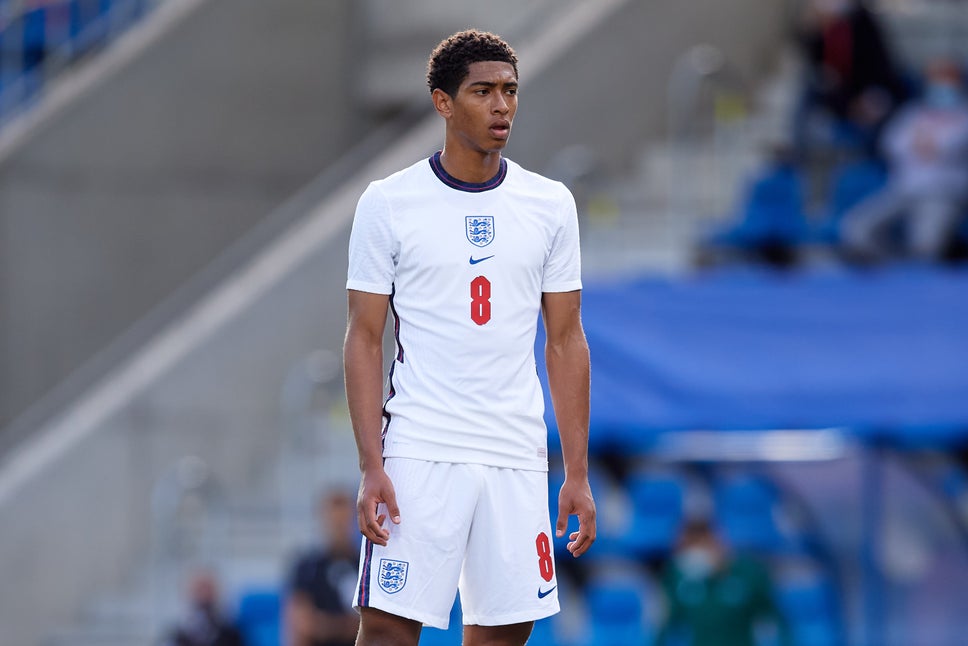 England manager Gareth Southgate had given Jude Bellingham his call-up after James Ward-Prowse was ruled out due to injury. The 17-year-old will link-up with his new teammates ahead of the Three Lions fixtures against the Republic of Ireland, Belgium and Iceland.
Bellingham rose to prominence during his time with Birmingham City when he scored a winning goal against Stoke City. This goal saw the prospect become the Blues youngest ever goalscorer.
Despite his tender age, Bellingham was kept in the first-team and made 44 first-team appearances for Birmingham City last season scoring three more goals. His form was so consistent throughout the season that he won both Championship Apprentice of the Year and EFL Young Player of the Season.
The potential Bellingham put on display started to attract interest from around Europe. Borussia Dortmund won the race for his signature, paying an initial £25 million for Bellingham, making him the most expensive 17-year-old of all time in the process. After the sale, Birmingham City retired the number 22 shirt in his honour.
Life in Germany has suited the Englishman thus far. Bellingham has played eleven times for Dortmund, including three times in the Champions League. Bellingham has even scored for the German giants in the DFB-Pokal.
The 17-year-old's impressive adaption to the top level appears to have convinced Southgate that he is ready for international football. Should Bellingham be given his first cap, he will become England's third-youngest player of all time. Third behind Wayne Rooney and Theo Walcott.
Southgate will also be without Trent Alexander-Arnold after the Liverpool star as he to has picked up an injury. The England under 21 squad has picked up Everton midfielder Tom Davies to fill the space left behind by Bellingham.
The Englishman may have represented his country in the u16, u17 and u18s but this will be his biggest test to date.