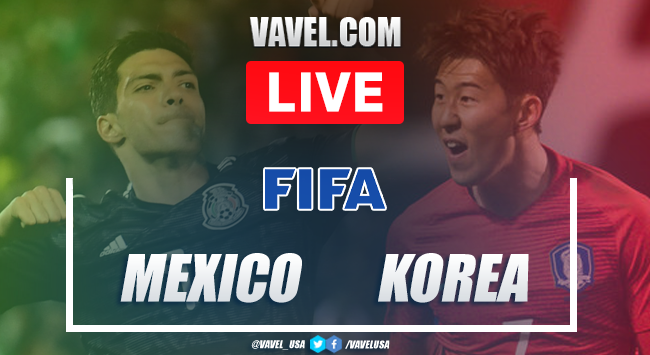 The game is over!
The discount!
More changes from the Mexicans
Last 15 minutes
And the third one falls!
They're already ahead!
Tie!
Korea comes out a little more
Mexico with fewer chances
The second half begins
The first half is over!
Close again!
Now Korea is close!
It was going to be a great goal!
Same pace
South Korean Goal!
It was the first!
Close Lozano!
Mexican domination
The meeting begins!
We continue with the ceremony of national anthems
The goalkeepers of the Mexican team go out to warm up
We also have the alignment of South Korea
Tata Martino's lineup ready
The Mexican team already trained at the host stadium
Pre-commitment data
Mexico goes with its white uniform today
This is what the pre-match property looks like
The game will be played as expected
Covid cases in South Korea's team
Stay here with us!
How to watch Mexico vs Korea Live TV and Stream
Korea: Last Lineup
Mexico: Last Lineup
Korea: Team news
Mexico: Team news
Korea without much activity
Mexico comes from a good FIFA date
Kick-off time