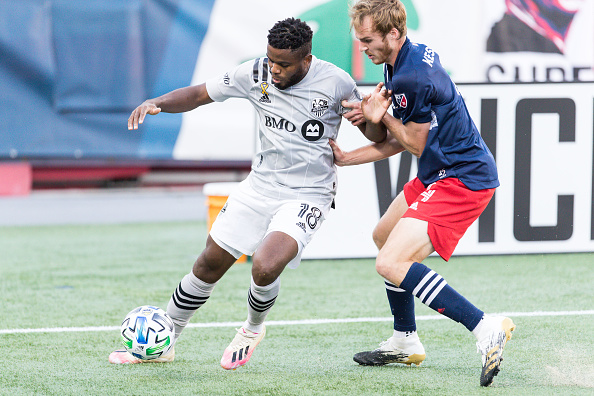 The Montreal Impact will be looking for their first playoff win in almost five years. They face an all too familiar foe in the New England Revolution who they have played four previous times this year with the Revs taking three of four games.
This will be the first time the Impact play a postseason game since 2016 when they lost to Toronto FC in the MLS East final. Funny enough the winner of this match will face the Reds in the next round so we could see a potential rematch.
"We look forward to the game. Montreal had a great win over D.C. United in their last regular-season game, and I'm sure they'll come into Foxborough with a lot of confidence. Our expectation [is] it's going to be a real difficult game."
That was the legendary coach Bruce Arena who is in his first year at the helm of the club and looking to add to his coaching resume. Thierry Henry's first year in Montreal hasn't been easy. They got off to a flying start but finished the season winning one game of their final six to book a spot in the playoffs.
They also lost their best player Saphir Taider who was sold to a club in Saudi Arabia a few weeks back. They will also be without Samuel Piette who took a red card near the end of their last game vs DC United not to mention Victor Wanyama who won't be available due to the fact he was on international duty in Kenya.
The Montreal Impact goal this year was simple make the playoffs which they hadn't done in five seasons. The Impact also had to deal with a pandemic and finishing the season south of the border in their temporary home at RedBull Arena in New Jersey.
The Impact can honestly play with nothing to lose and that's what makes them dangerous and they will be looking to make good since the previous time they met was one of the worse games of the season.
Bruce Arena has a lot of respect for what Henry went through in his first season.

"One thing that I think has been challenging for Thierry – as well as it's challenging for people like myself and all the other coaches in the league – is dealing with your players during the pandemic. It was magnified in the case of Montreal given the fact that they had to leave home and take up shop in New Jersey. That's extremely challenging. The fact that Thierry was able to get his team through this and qualify for the playoffs is remarkable. I would say he gets a real good grade in terms of being a leader of a club in a very difficult year. In terms of the playing style, I think he's been pretty determined about the fact that he wanted his team to play. They build out of pressure and they've been pretty consistent with that. That's not easy to do in a first-year with a team, so I give him a lot of credit for that. Lastly, here's a coach that has experienced a lot of success in the sport, has done it at the club level and international level, and he knows how to step up in big games as a player, for sure. I would imagine he's going to be able to convey that information and confidence to his players. I think he's had a wonderful season in year one, and I think we're going to have our hands full on Friday."
It will be all to play for on Friday night and it will be interesting to see what Montreal is able to do without their star defender and midfielder but do have weapons at their disposal in Romell Quioto and Bojan Krkic who have come through for them this season.