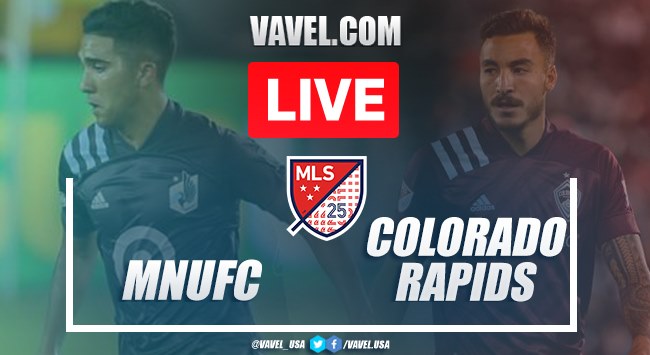 First Minnesota player to be booked
Second Colorado player booked
Dibassy to the rescue!
Halftime
One extra minute
First yellow card of the match
St. Clair denies Colorado the equalizer!
Lod has a go
Off the post!
Chance wasted
Minnesota United takes the lead!
Lod tries again
First chance for hosts
Great save by St. Clair!
Colorado with the first chance
Minnesota United starting lineup
Colorado starting lineup
Head-to-head
Minnesota United predicted line-up
Colorado predicted line-up
Minnesota United team news
Colorado team news
Colorado return to the playoffs
Minnesota United seeking redemption
Welcome!