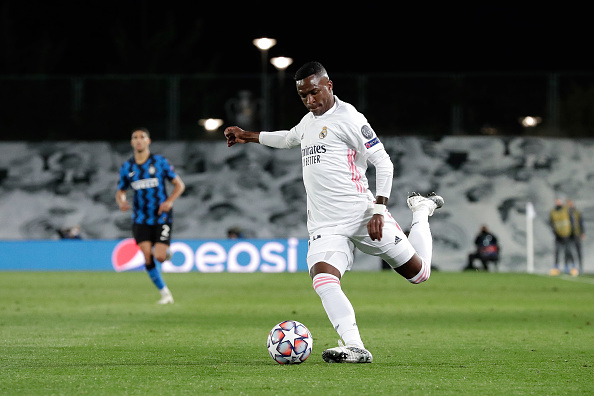 Real Madrid heads to the San Siro in Milan to take on Inter on Matchday 4and this game could potentially decide who goes through. Zinedine Zidane's side is facing a tough test especially with the fact Karim Benzema and Sergio Ramos are out with injury.
Benzema suffered a hamstring injury a couple of weeks back and at first, it was said it was not serious but he missed the previous game vs Villareal and did not make the trip to Milan. Ramos suffered an injury in the UEFA Nations League in a game vs Germany and stayed in Madrid as well.
"I don't think that Real can complain: they have a complete squad with many top players, they're all excellent. It makes me smile that the Spanish press are talking about absentees."
That was Antonio Conte at his pregame press conferences when asked about the injuries the team had suffered. It looks like once again they will rely on Mariano who is officially back from his bout with Covid and scored in their 1-1 draw vs Villareal.
Both teams met in the previous matchday being played in Madrid where the hosts finally got their first win of the group stage in a 3-2 marathon that saw the Blancos take an early lead before Inter staged a comeback and forced some late heroics from Rodrygo who scored the game-winner.
" it's not a risk game its a Champions League game, its three important points and it's an opportunity for us to play a big game tomorrow, all the games are very important, and every time we play it feels like a final"
That was Zinedine Zidane when asked by a reporter if the game tomorrow felt like a final due to the fact that he had mentioned that the game in Madrid felt like a final to him. In regards to the group Real Madrid are on four points in three games and with a win can position themselves in second and then play a crucial match next week in Kyiv vs Shakhtar.
Kickoff is scheduled for 9:00 pm local time and this will most likely be the match of the day.