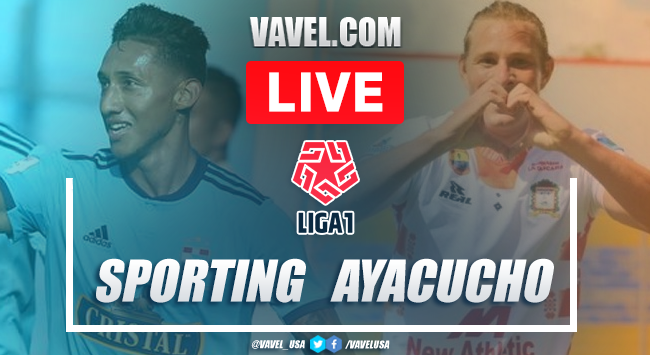 Thanks for living the match with us!'
Victory of Ayacucho!
It was the one of the triumph!
Another failure!
Ayacucho up!
We follow 2-2
Goal of Ayacucho
Goal of Sporting!
Goal by Sporting!
We have penalties!
Ten minutes or we will have penalties
The first extra time is over
Sporting is still up
Extra time
3 minutes are added
We arrived at the final straight
Bad news for the blues
Change of Sporting
It was the advantage!
We are half an hour away from the end of the match
Goal of Ayacucho!
The first half is over!
Saving sweep
The possession has been celestial
Gooooool!
Now the blue team was close!
Alternate Domain
Close Ayacucho!
Sample of intentions
Start the game!
Everything is ready for the start of the game!
We are less than 20 minutes away from the start of the match
Both sets of measures required by the current pandemic situation
Ayacucho FC lineup:
Sporting Cristal lineup
Stay here with us!
How and where to watch Sporting Cristal vs Ayacucho LIVE
Solid defense
Ayacucho's manager speaks
Sporting Cristal coach talks
What will the winner get?
Promising clash!
Kick-off time
Welcome!