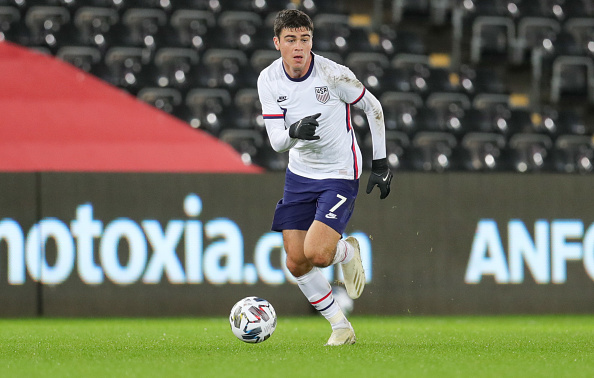 The USMNT will play one more match to finish the year and will face El Salvador in Miami on Wednesday night at the home of Inter Miami.
Greg Berhalter who is the current coach of the team, Aaron Long and Jackson Yueill took the time to speak to the media ahead of their match tomorrow night.
Berhalter made a lot of changes to the group and is completely different from the team that played Wales and Panama last month while in Europe and he spoke about that.
"It's been a good week, the guys have been working extremely hard and you see they are excited to play the game".
Aaron Long who is a young defender on the team spoke about the upcoming match and the chance to finish 2020 on a positive note.
" We are looking for a high paced game, we want to push the tempo, we want to dominate the game, we want to have a lot of the ball and play in their end and in terms of how we want to finish 2020 as a collective unit with a win and finish 2020 like that would be amazing and that is our number one goal as a group".
Jackson Yueill who will start in the midfield spoke about his personal experience and what 2020 has been like for him.
" It's been a very interesting year from the start we came in ready to compete in a lot of tournaments, and with the pandemic, a lot of those were pushed back and put on hold, and I think there was a moment of what's going on here and I had the aspect of how do I keep training, and how do I get out and keep improving and being stuck at home that's challenging and trying to cope with that showed growth for me and bunch of us here".
Yueill explained how grateful he was for the opportunity to play with such a great group of players.
" This is an awesome opportunity that we have and you give 110% for it so I think 2020 has taught us a lot, It's been a challenging year but I think we will look back on it and it was important to learn and grow from it.
The USMNT currently holds a record of 17-1-5 vs El Salvador and will look for a win on home soil in front of a reduced crowd at Inter Miami CF Stadium in Ft. Lauderdale. The game can be seen starting at 7:30 pm on ESPN News, UniMas, and TUDN.