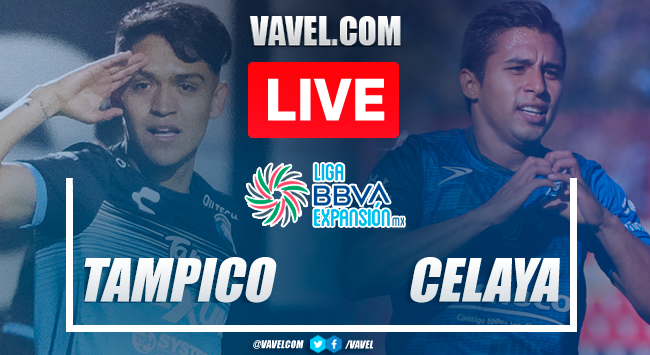 Thank you for following the broadcast on VAVEL.COM
Goal and highlights
Tampico Madero 1-0 Celaya
90+5'
90'
89'
87'
85'
84'
83'
74'
72'
71'
65'
62'
57'
55'
73'
50'
46'
45'
45'
40'
32'
28'
22'
19'
TAMPICO MADERO GOAL!
0'
Celaya: lineup confirmed
Tampico Madero: lineup confirmed
Similarly, the Jaiba Brava is already in the Tamaulipas Stadium.
The Celaya complex is located in the Tamaulipas building.
Don't leave here.
How to watch Tampico Madero vs Celaya: LIVE
Celaya: last lineup
Tampico Madero: last lineup
Celaya: team news
Tampico Madero: team news
To demonstrate superiority
To take advantage
Tampico Madero vs Celaya
Welcome!