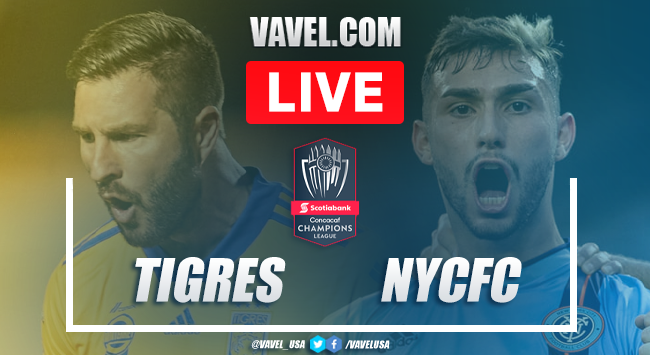 Thank you for tuning in
Tigres is in the semifinals
This was the fourth goal of the match
91'
85' GOAL OF TIGRES
82'
De Souza sentenced the match
77'
75'
72'
69'
63' GOAL OF TIGRES
61'
Excellent finish by Fernandez
48' GOAL OF TIGRES
45'
47'
40'
36'
Tigres increase the advantage
29' GOAL OF TIGRES
28'
25'
20'
17'
10'
5'
2'
0'
NYCFC Lineup
Tigres Lineup
New York City FC's Goalkeeper Debuts
Tiger players watch the previous game
Who scored the goal in the first leg?
The players from New York arrived
Meeting between French people
The championship that Tigres has not achieved
Live broadcast begins
Stay with us!
How and where to watch Tigres vs New York FC
Last lineup of NYCFC in Concachampions
Last lineup of Tigres in Concachampions
NYCFC key player
Tigres key player
New York FC will try to come back
Tigres with the advantage
Changes to the rules
The competition resumes
Kick-off time
Welcome!