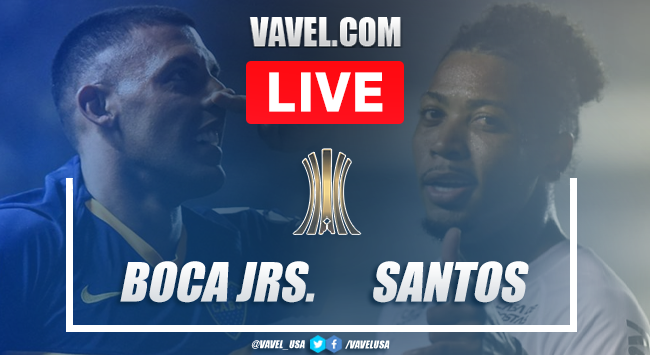 Highlights
Thank you
Nothing for anyone
End game
95'
90'
89'
85'
81'
80'
78'
75'
74'
73'
69'
64'
63'
61'
60'
57'
55'
54'
51'
47'
46'
Half time
45+1'
45'
43'
40'
31'
30'
27'
26'
23'
20'
19'
15'
Near Boca
11'
8'
4'
1'
0'
They are already on the court
Minutes away
It is ready
Reaching the final
Breaking the drought
Good memories
The data in the Libertadores
The official match sheet
XI Boca Jrs.
In spectacular condition
XI Santos
The data
The hand to hand
Already out
A lot of rivalry
We started
Tune in here
Last games
How to watch Boca Junior vs Santos Live TV and Stream
Key player Santos
Key player Boca Juniors
Last lineup Santos
Last lineup Boca Juniors
How did Santos reach the semifinals?
How did Boca Juniors reach the semifinals?
Kick-off time
Welcome to VAVEL.com's LIVE coverage of the Copa Libertadores: Boca Juniors vs Santos!