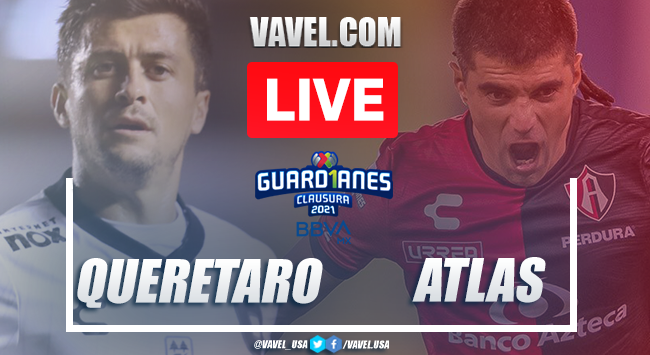 Thank you for tuning in
The goal of victory
Finish the game
90' Added time
86' Queretaro's Goal!
85' Changes of Queretaro
80' New change of Atlas
75' Camilo again!
74' Second Atlas replacement
73' Antonio Valencia shot!
68' Change of Atlas
68' Malcorra's Attempt
65' Second modification of Queretaro
60' yellow card
57' Enter and shoot
56' Queretaro Changes
52' Atlas Domain
Second half starts
End of the first half
43' Atlas attempts to answer
42' Camilo Vargas!
40' Penalty for Queretaro!
37' Foul in favor of the Atlas
29' Now Javier Correa tries
26' Caraglio shot
22' Danger gone
15' The game is restarted
13' Game stopped
12' New shot of Madrigal
10' Queretaro seeks to surprise
8' yellow card
5' Caraglio tries it
2' Danger for Queretaro
Game on
Teams take to the field
Atlas preparing for the match
Queretaro Lineup:
Atlas Lineup:
Atlas arrival at the stadium
U-20 Gallos strikes
Triumph of Atlas U-17
Court ready to receive soccer
Queretaro ready at the stadium
Those called by Atlas
Don't leave here
Last match between Queretaro and Atlas
How to watch Queretaro vs Atlas Live TV and Stream
Player to follow: Atlas
Player to follow: Queretaro
Milton Caraglio presented
Queretaro seeks to remove the spine of defeat
Six points in dispute
Kick-off time
Good afternoon to all VAVEL readers!