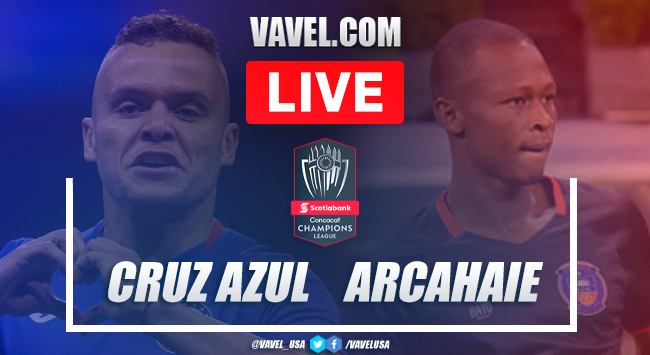 Thank you for tuning in to VAVEL
This is how Escobar closed the score
90'
79'
76' GOAL OF CRUZ AZUL
74'
72'
70'
68' GOAL OF CRUZ AZUL
Good play by Santiago
63' GOAL OF CRUZ AZUL
60' GOAL OF CRUZ AZUL
57'
49' GOAL OF CRUZ AZUL
47'
45'
Great finish by Elías
46'
36'
31'
30'
Good header by Yotún
24' GOAL OF CRUZ AZUL
22'
18'
Early goal at the Azteca
14'
10'
9'
8'
5'
3' GOAL OF CRUZ AZUL
0'
Celestes must be careful
Motivated Arcahaie
Lineup of Arcahaie
Lineup of Cruz Azul
Cruz Azul arrives motivated
Did the game time change?
LIVE Broadcast begins
Stay here with us!
Last match between Cruz Azul and Arcahaie
How and where to watch Cruz Azul vs Arcahaie
Arcahaie's key player
Cruz Azul's key player
Arcahaie narrowly misses out the trip
Cruz Azul comes to define everything at home
Kickoff time
Welcome!