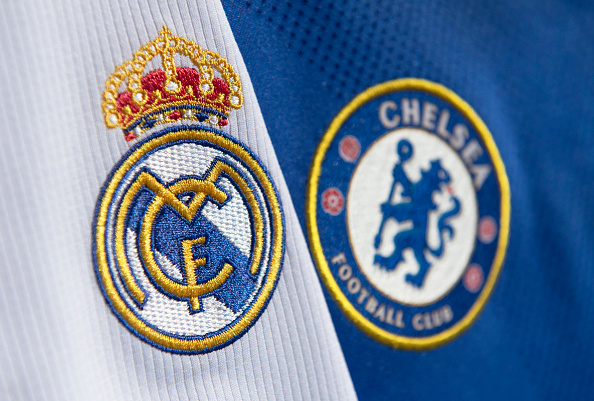 We are one day away from the UEFA Champions League final and the semi-final between Real Madrid and Chelsea and today both teams spoke to the media to give their thoughts on the matchup.
After a week where we saw controversy with the European Super League with the league being confirmed and now with only two teams left both managers were asked about it.
Zinedine Zidane confirmed he and his team are focused on the game tomorrow and nothing else.
" It gets pretty absurd that we won't be in the Champions League next season, a lot is being said that maybe next year we won't be in the competition but we just need to focus on Tuesday game and a lot is going to be said and this Is just my humble opinion, we know where we want to be, we want to be in the Champions League next season".
Thomas Tuchel was asked a similar question and he thinks it was a mistake and that everyone should move on.
" We all make mistakes and if you lead a club and you own a club you can make decisions that not everybody understands and not everybody likes and this is part of life but it doesn't change the love for the game".
On to the game itself and in regards to Real Madrid one major player comes back in Eden Hazard but they will still be without their star defender Sergio Ramos who is still out with his injury.
Zidane did confirm Hazard is fully fit and that his injury is well behind him and that he has recovered well and he did make an appearance in the second half of their previous La Liga game vs Real Bettis.
" It's the toughest and most important game because it is our next match and of course it's the Champions League and it is the semi-final and we have been working well, we want to prepare in the best way possible and compete well".
Tuchel confirmed the only injury that Chelsea will be dealing with is Mateo Kovacic who won't be available for the game tomorrow.
" We play in the most demanding league in Europe, in these competitions we have crucial matches which is very clear and we delivered and we performed and we showed our skills and mentality in all these matches and the next opponent is very strong and very close and tomorrow we clearly need a top-level performance and we fight with Real Madrid for the finals".
Kickoff is once again scheduled for 9:00 pm at the Estadio Alfredo Di Steffano with both clubs looking for a big win to put them one step closer to the UEFA Champions League final.