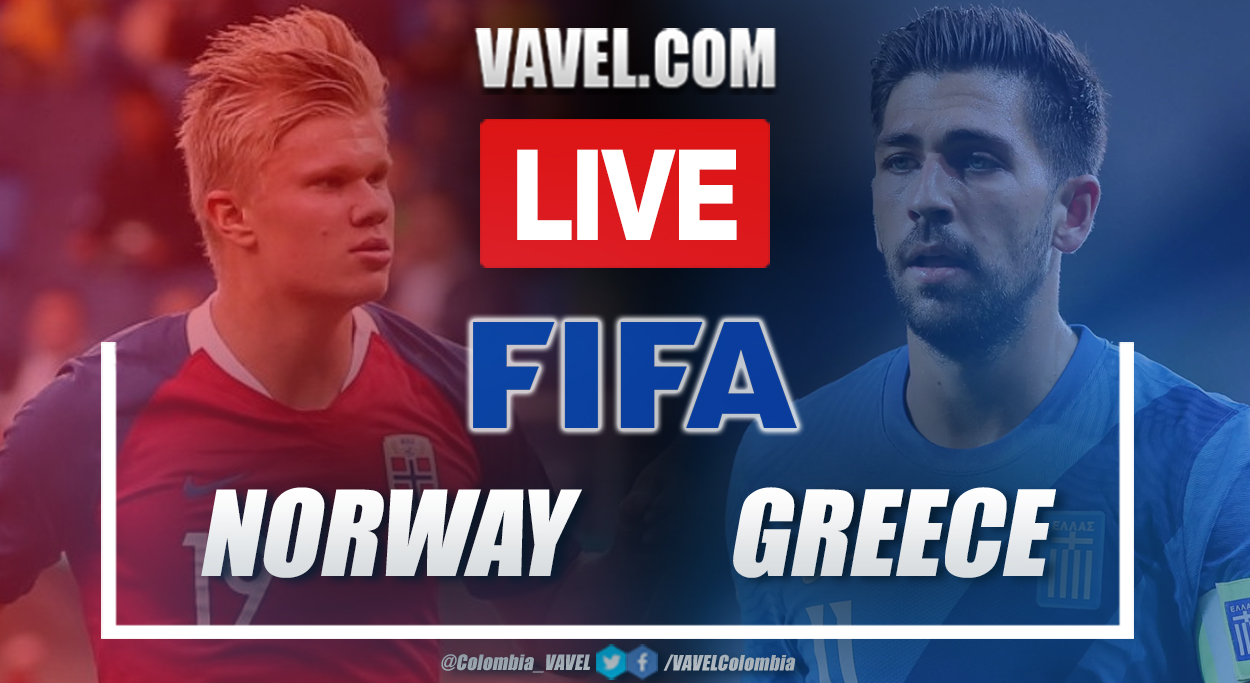 Thanks
94'Match ends
93' Substitution: Greece
92'Greece is saved
90'Addition in the second half
88' Substitution: Norway
87'Norway approaches dangerously
83'Norway shot
78'Continuous Attacks from Norway
74' Substitutions: Greece
72'Dangerous foul for Greece
69' Substitutions: Norway
67'Greece wakes up from the opposite dominance
64' Norway Goal!
59'Possession of Norway
56' Substitutions: Greece
53'Attack of Norway
48'Greece offside
Second half begins
Substitutions: Norway
46' End of first half
45'Addition time
40'Game without clear options
36'Norway without a clear exit
33'Norwegian high pressure
30'Corner shot for Norway
27'Norwegian ball control
23'Norway Option
21' Greece's goal!
20'Norway Control
17'Greece shot
13' Greece's goal!
10' Norway's shot
8' Norway came close!
6' Norway dominates
3' Tight compromise in the midfield
Match's begins
Teams on the field
Starting XI: Greece
Starting XI: Norway
Latest moves by Greece
This is how Norway prepares
Our transmission begins
Tune in here Norway vs Greece Live Score
How to watch Norway vs Greece Live TV and Stream
Squad List: Greece
Squad List: Norway
Key player: Greece
Key player: Norway
Ninth engagement between the two
Greece wants to continue its winning streak
Norway in search of consolidation
Stadium
Welcome!