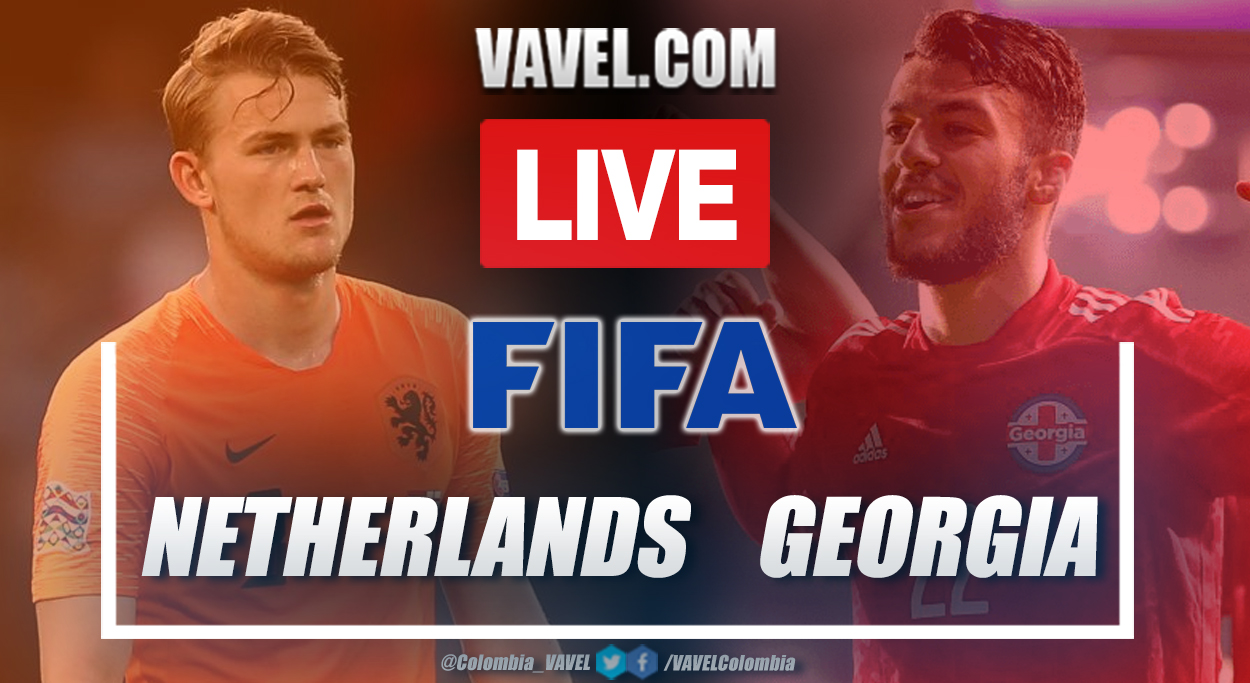 Thanks!
Highlights
90+3' END OF GAME!
90' Additional time
88' Substitution in Georgia
85' Ball to the post!
85' Last five minutes
79' Yellow card
78' Double substitution in Georgia
78' Substitution in Netherlands
76' Netherlands GOAL!
75' Netherlands arrived
73' Netherlands change
67' ¡GREAT SAVE BY LORIA!
66' Substitutions
64' Georgia arrived
57' Netherlands arrived
55' Netherlands GOAL!
52' Georgia tries
Second half begins
Substitution in Netherlands
The statistics of the match, thanks to GIOSCORE.com
45+1' End of first half
45+1' Yellow card
45' Additonal time
43' ¡GREAT SAVE BY LORIA!
40' Final stretch of the first half
37' Good save by Loria!
35' Option for Georgia
31' Gvilia missed it!
30' Half an hour of play
26' Corner kick for Netherlands
23' Free kick for georgia
20' Netherlands controls the match
15' Great save by Loria!
13' Game was stopped
10' Netherlands GOAL!
9' Penalty for Netherlands
5' First minutes
2' Georgia came closer
Match's Start!
Protocol events end
The teams take the field
The game is coming soon
Alternates - Georgia
Starting lineup - Georgia
Alternates - Netherlands
Starting lineup - Netherlands
Referee
We start!
Tune in here Netherlands vs Georgia Live Score
How to watch Netherlands vs Georgia Live TV and Stream
Squad list: Georgia
Squad list: Netherlands
Key player: Georgia
Key player: Netherlands
First time they will meet
Georgia, with confidence from the previous match
Netherlands, to finish warming up for the EURO
Stadium
Welcome!