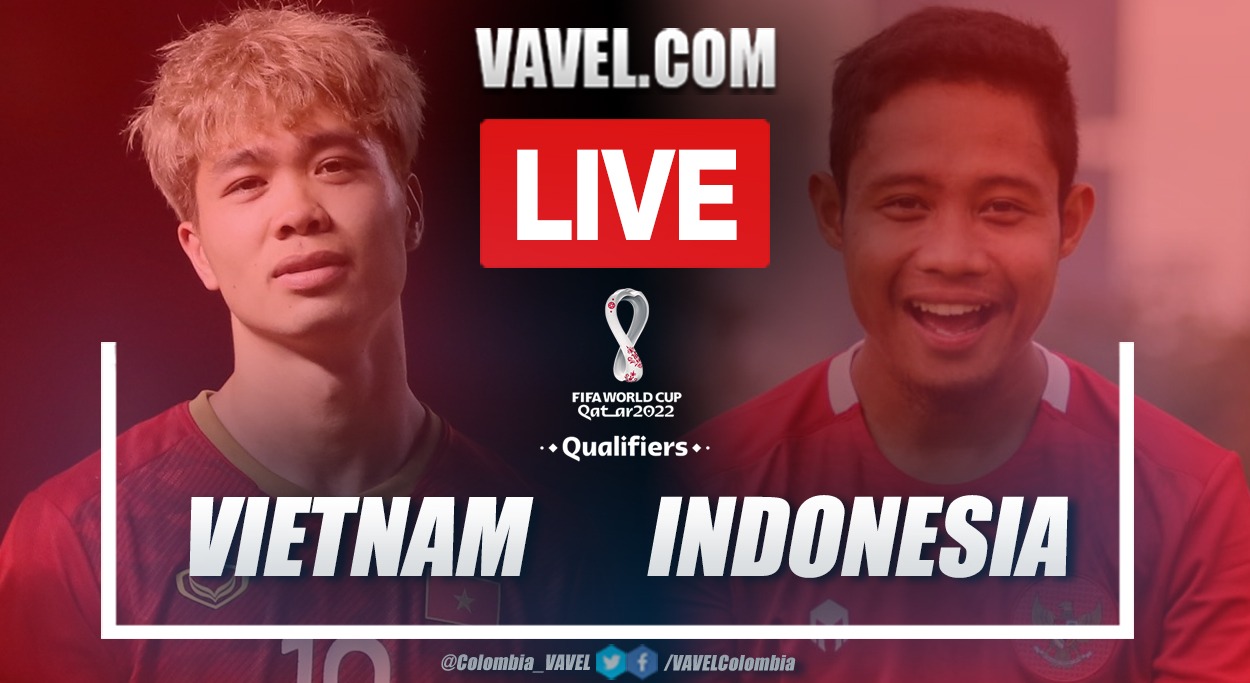 Thanks
94' ¡END OF THE GAME!
90' Addittional Time
88'Possession of Vietnam
83'Fighting for possession in the midfield
79'Vietnam Control
74' Vietnam Goal!
71' Vietnam Control
67'Vietnam Goal!
65'Indonesia attack
62' Vietnam Goal!
59' Vietnam Yellow Card
55'Vietnam takes back the danger options
53'Indonesia attacks
41' Vietnam Goal!
Second half begins
Substitution: Vietnam
48' End of first half
45'Three minutes are added
41'The ball is fought for in the middle of the field.
37' Substitution: Vietnam
36'Vietnam Shot
34'Vietnam attack foul
30'Commitment restarts
29'Hydration break
27'Possession in Vietnam attack
23'Ball dispute
20'Vietnam yellow card
18' Yellow Card Indonesia
17'Indonesia attack
15'Yellow card in Indonesia
14'Vietnam's attack on the opposing goal
11' Vietnam's Shot
10'Indonesian attack cancelled
7'Vietnam Shot
6'Dangerous free kick for Vietnam
4'Vietnam control at start-up
Match's begins
Teams on the field
Starting XI: Indonesia
Starting XI: Vietnam
We start
Tune in here Vietnam vs Indonesia Live Score
How to watch Sweden vs Armenia Live TV and Stream
Squad List: Indonesia
Squad List: Vietnam
Key player: Indonesia
Key player: Vietnam
They have faced each other 23 times
Indonesia wants to get out of the bottom
Vietnam, looking to secure top spot
Stadium
Welcome!