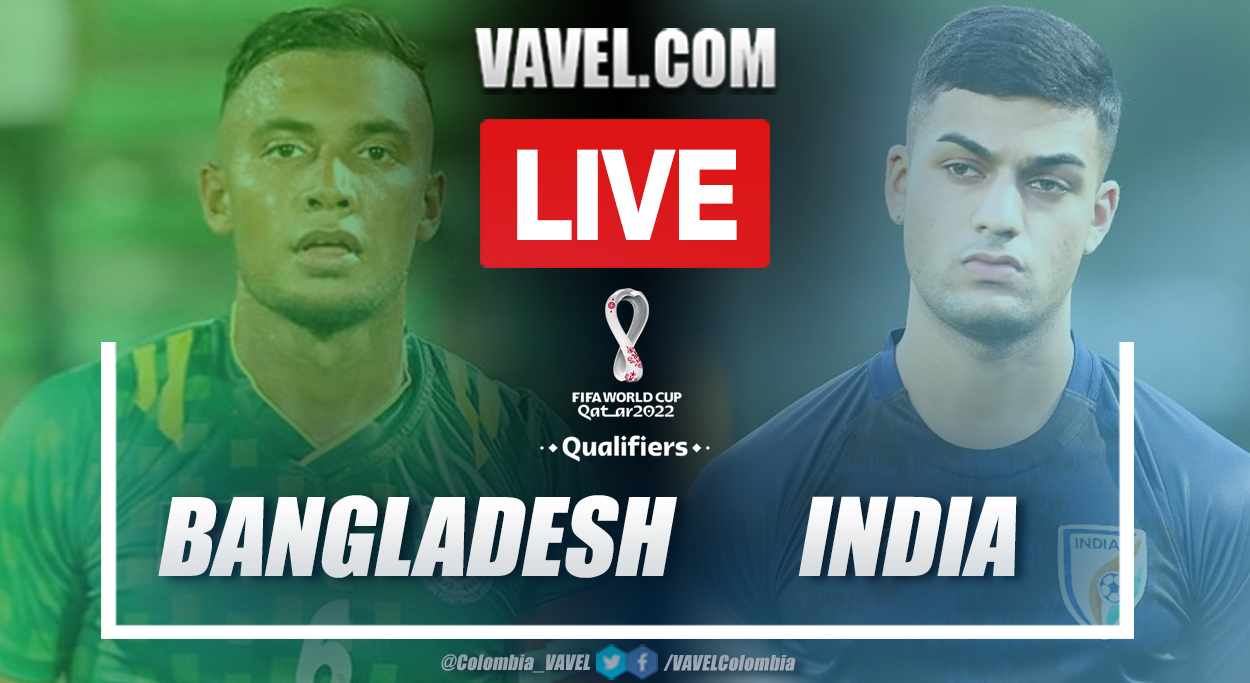 Thank you!
Highlights
90+4' ¡END OF GAME!
90+2' GOAL for India!
90+1' Double change for India
90' Additional time
90' INDIA HAS ARRIVED!
85' Bangladesh came closer
80' Yellow card
79' GOAL for India!
75' Yellow card
74' Double substitution for Bangladesh
73' India came close!
71' The visitors tried
70' We are 20 minutes from the end
67' Bangladesh substitution
64' Bangladesh is saved
63' Yellow card
60' India substitution
55' Corner kick for India
50' First minutes of the second half
Second half begins
Double substitution for India
45+2' End of first half
45' Additional time
41' India came closer
40' Bangladesh tried
36' GREAT CHANCE FOR INDIA!
34' Bangladesh substitution
33' Yellow card
30' Half an hour
20' Everything remains the same for the moment
18' India approaches again
16' India approached
11' The match is stopped
5' First minutes
2' Yellow card
Match's Start!
Teams take the field
Alternates - India
Starting lineup - India
Alternates - Bangladesh
Starting lineup - Bangladesh
Formations, coming soon
India, accustomed to striking at the end of every half.
Bangladesh and a tendency to score late
We start!
Tune in here India vs Bangladesh Live Score
How to watch Bangladesh vs India Live TV and Stream?
India last 5 games
Bangladesh last 5 games
Last game between the two
History: Bangladesh vs India
Leaderboard - Group E
India, without a ticket to the World Cup
Bangladesh, to keep to schedule
Stadium of Bangladesh vs India
Welcome to the India vs Bangladesh Live Match Coverage!