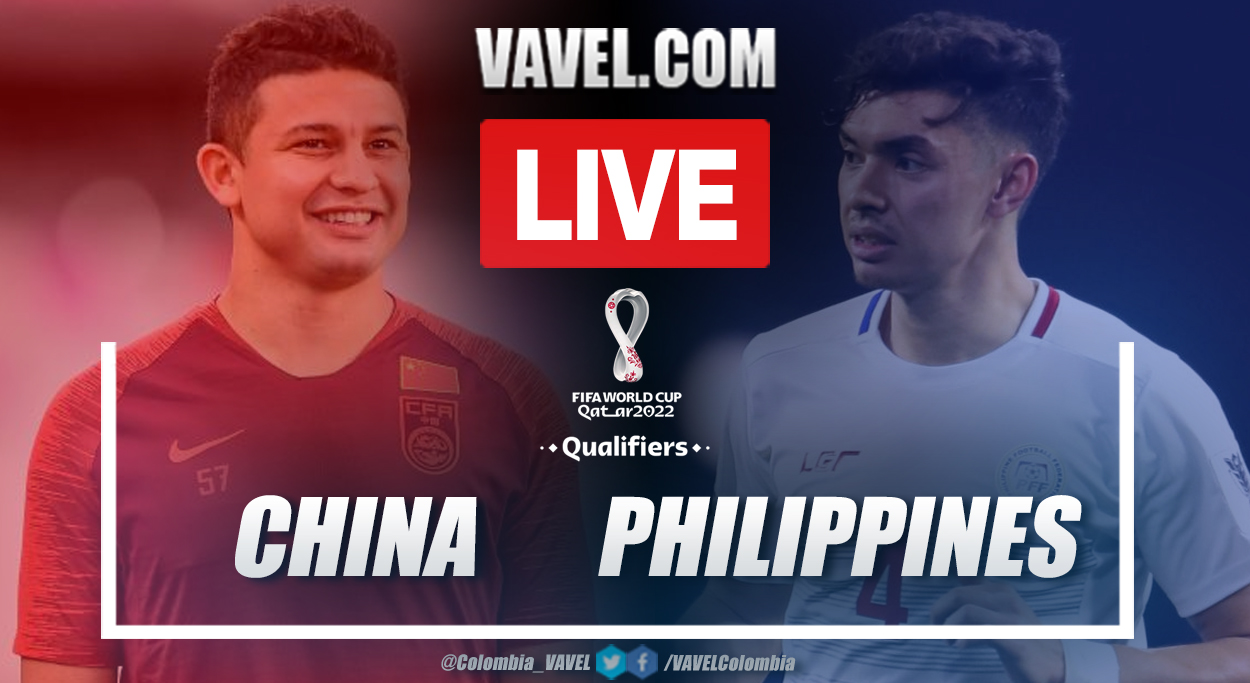 Thanks!
Highlights
90+5' End of the match!
90' Additional time
87' Three substitutions in China
85' Last five minutes
80' Yellow card
78' Double substitution for Philippines
75' The match is stopped for a moment
70' China looking for more goals
65' China's GOAL!
60' Intense game
58' Yellow card
55' China's GOAL!
54' Penalty for China
53' China approached
47' China approached
Second half begins
The statistics of the match, on GIOSCORE.com
45+4' End of first half
45' Additional time
40' Last five minutes
36' Yellow card
33' Substitution in Philipphines
33' Philippines approached
30' Half an hour of match
30' Media hora de juego
21' Substitution in Philippines
20' The Philippines came closer
15' First quarter of hour
11' The Philippines came closer
10' First minutes of game
4' China approached
The match begins!
Los equipos salen a la cancha
Alternates - Philippines
Starting lineup - Philippines
Alternates - China
Starting lineup - China
Lineups, coming soon
Philippines, a team to watch out for in the first minutes of the game
China, an accurate team after the half-hour mark
We start
Tune in here China vs Philippines Live Score
How to watch China vs Philippines Live TV and Stream
Philippines lasts 5 games
China last 5 games
Last game between the two
History: China vs Philippines
Leaderboard - Group A
Philippines with a must-win situation
China is not giving up in its quest for qualification
Stadium
Welcome!