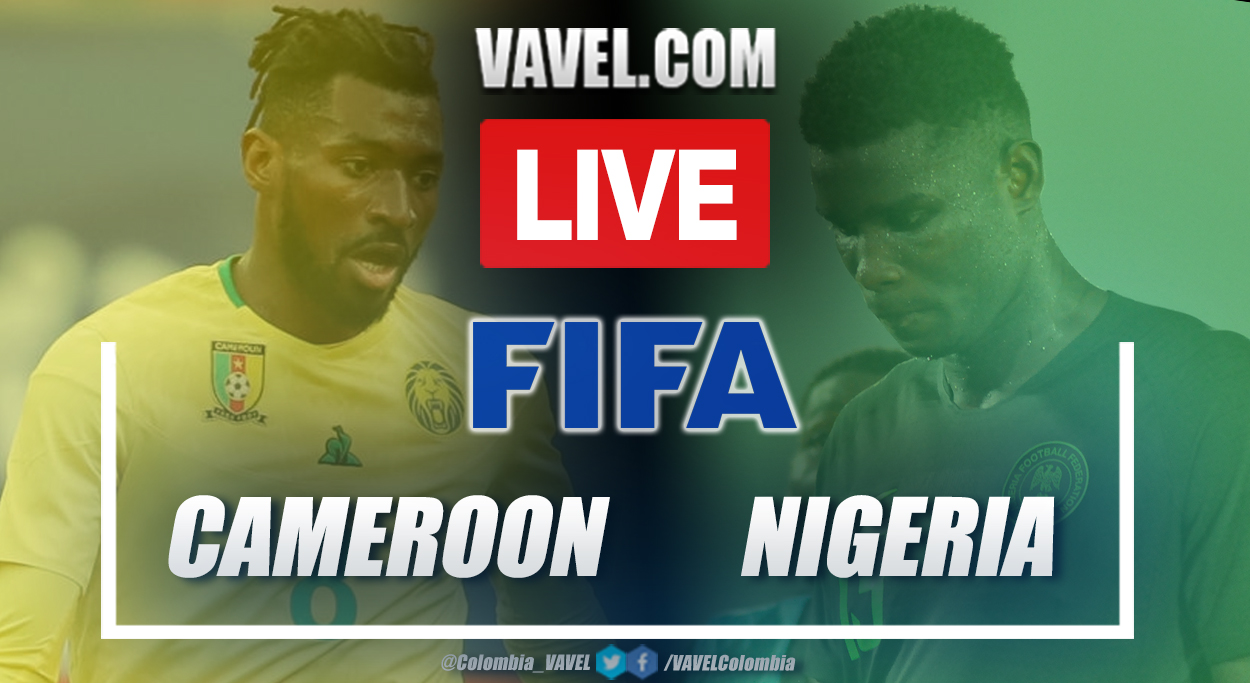 Thank you
Match ended
⏱ Min 90
⏱ Min 85
🔄 Change
⏱ Min 80
🔄 Change
⏱ Min 75
🔄 Change
⏱ Min 70
🔄 Change
⏱ Min 64
🔄 Change
⏱ Min 60
⏱ Min 55
⏱ Min 50
🔄 Change
The second half started
First half ended
⏱ Min 40
⏱ Min 40
⏱ Min 30
⏱ Min 28
⏱ Min 25
⏱ Min 20
⏱ Min 15
⏱ Min 10
⏱ Min 5
The game started
The match will start
Protocol events
Teams on the field
Mixed Zone
All set
Costumes
Heating
Warm-up continues
Warm-up
Confirmed formation of Nigeria
Cameroon's confirmed formation
The Fact
Preview of the visit
Local preview
Previous
Where, when and how to watch Cameroon vs Nigeria live?
How to follow the match Cameroon vs Nigeria?
List of Nigeria's call-up list
Cameroon's list of called-up players
Nigeria Highlight
Cameroon Highlight
History
Nigeria's last game as a visitor
Cameroon's last home game
How does Nigeria arrive?
How does Cameroon arrive?
Stadium
Start of transmission