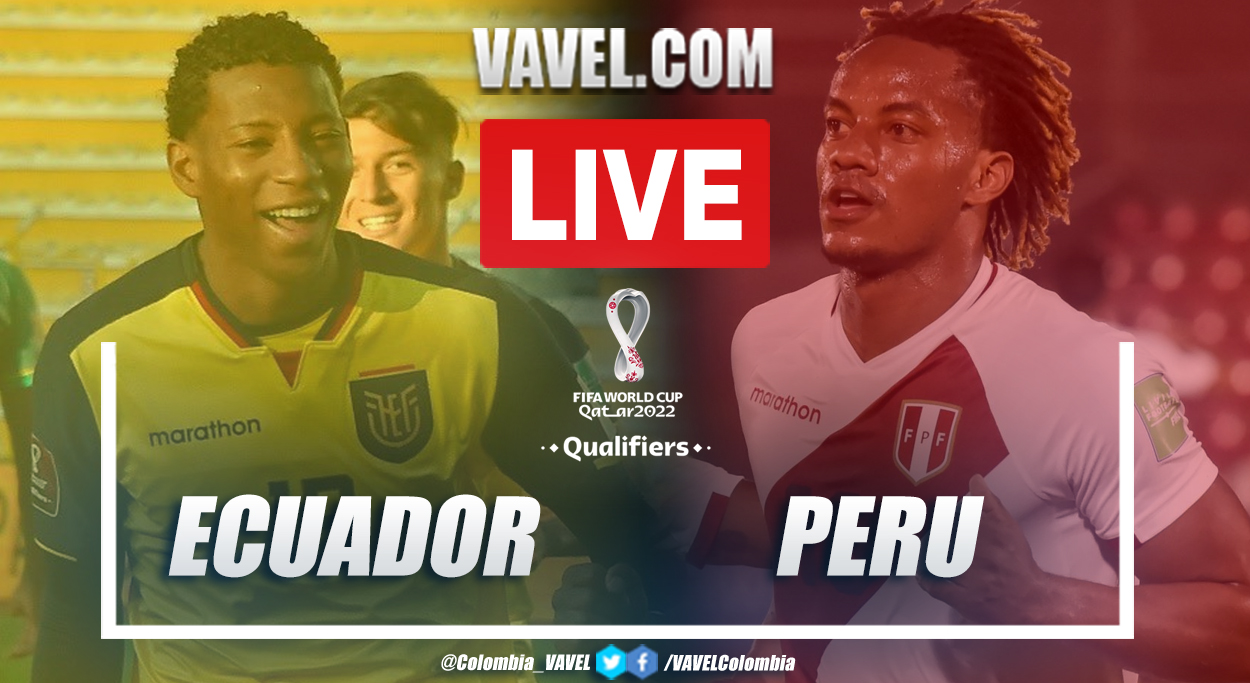 Thank you
Match ended
⏱ Min 90+6
⏱ Min 90+2
⚽ GOL
⏱ Min 90
⚽ GOL
⏱ Min 88
⏱ Min 86
⏱ Min 84
⏱ Min 82
⏱ Min 80
🟡 Serve with amarilla
⏱ Min 78
⏱ Min 76
⏱ Min 74
⏱ Min 72
⏱ Min 70
⏱ Min 68
🔄 Change
⏱ Min 64
⚽ GOL
⏱ Min 62
⏱ Min 60
⏱ Min 58
⏱ Min 56
⏱ Min 54
⏱ Min 52
⏱ Min 50
⏱ Min 48
⏱ Min 46
🔄 Change
The second half started
First half ended
⏱ Min 45+2
⏱ Min 45
⏱ Min 42
⏱ Min 40
⏱ Min 38
⏱ Min 36
⏱ Min 34
⏱ Min 32
⏱ Min 30
⏱ Min 28
🟡 Serve with amarilla
⏱ Min 26
🟡 Serve with amarilla
⏱ Min 24
⏱ Min 22
🟡 Serve with amarilla
⏱ Min 20
⏱ Min 18
⏱ Min 16
⏱ Min 14
⏱ Min 12
⏱ Min 10
⏱ Min 8
⏱ Min 6
⏱ Min 4
⏱ Min 2
The game started
The match will start
Protocol events
Teams on the field
Mixed Zone
All set
Dressing rooms
Heating
Warm-up continues
Warm-up
Peru's headline confirmed
The 'Incas' arrived
Ecuador's headline confirmed
The 'Tri' has arrived
Peru on the way to the stadium
Ecuador left the hotel for the stadium
Preview of the Peru national team
Ecuador National Team Preview
Previous
Where, when and how to watch Ecuador vs Peru live?
How to follow the Ecuador vs Peru match?
Schedules in South America
List of Peru's call-up list
List of Ecuador's call-up list
Outstanding player of Peru
Outstanding player of Ecuador
History
Peru's last away game
Ecuador's last home game
How is Peru doing?
How is Ecuador arriving?
Stadium
Start of transmission