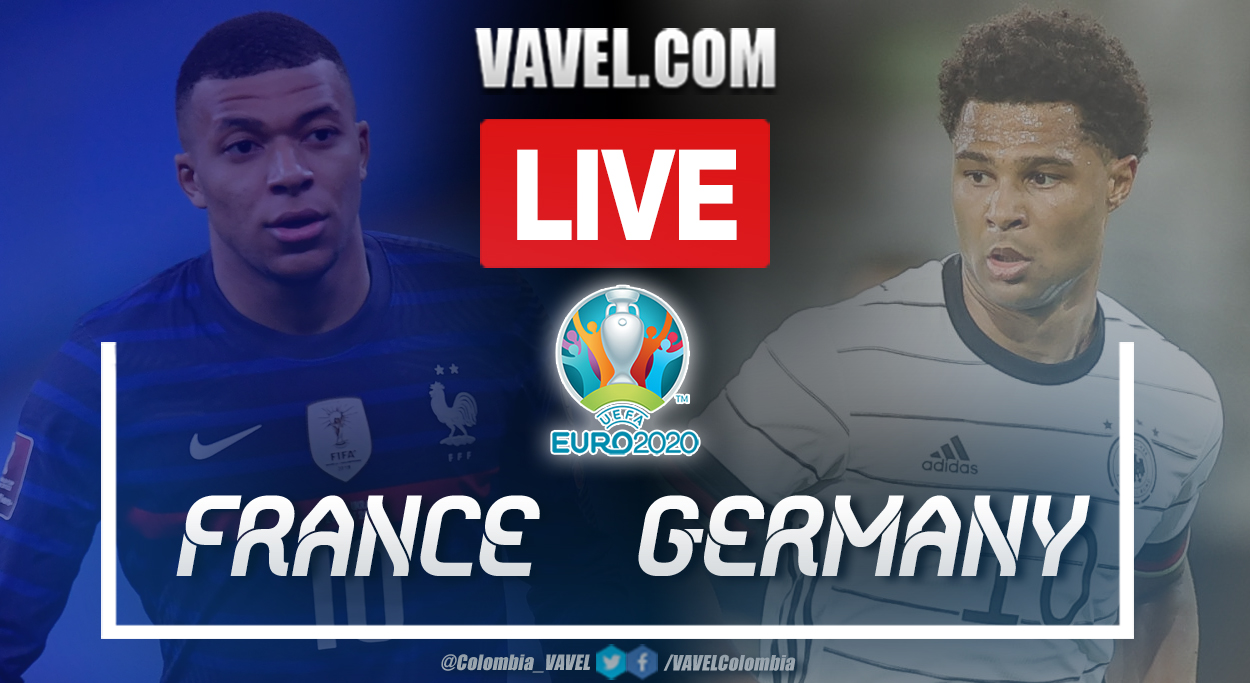 Thanks!
Next match
90+8' End of the match!
90+4' Substitution in France
90' Additional time
89' France substitution
87' Germany double substitution
86' Canceled!
85' GOAL for France!
80' Last ten minutes!
74' Germany make two changes
66' Goal disallowed for France
60' The game was stopped
54' Germany came closer
52' Ball to the post!
Second half begins
Match statistics, on GioScore.com
45+1' End of first half!
45' Additional time
40' Last five minutes
37' Gündogan missed it!
30' Half an hour of play
27' Ball out!
26' Another free kick for Germany
24' Free kick for Germany
22' Germany came close!
20' GOAL for France!
17' Neuer saves!
16' France come closer!
15' France dares
10' First minutes
7' Yellow card
3' First moments
Match begins!
Teams on the field
Alternates - Germany
Starting lineup - Germany
Alternates - France
Starting lineup - France
Lineups, in brief
Statements - Joachim Löw
Statements - Didier Deschamps (France coach)
We start!
Tune in here France vs Germany Live Score
How to watch France vs Germany Live TV and Stream
Referee's Team
Squadlist - Germany
Squadlist - France
Key player - Germany
Key player - France
History of France vs Germany
Germany, to bid farewell to Löw with honors
France, to shake off the thorn of the last Euro
The match will be played at the Allianz Arena
Welcome to VAVEL.com's coverage of the UEFA Euro 2020 Match: France vs Germany Live Updates!