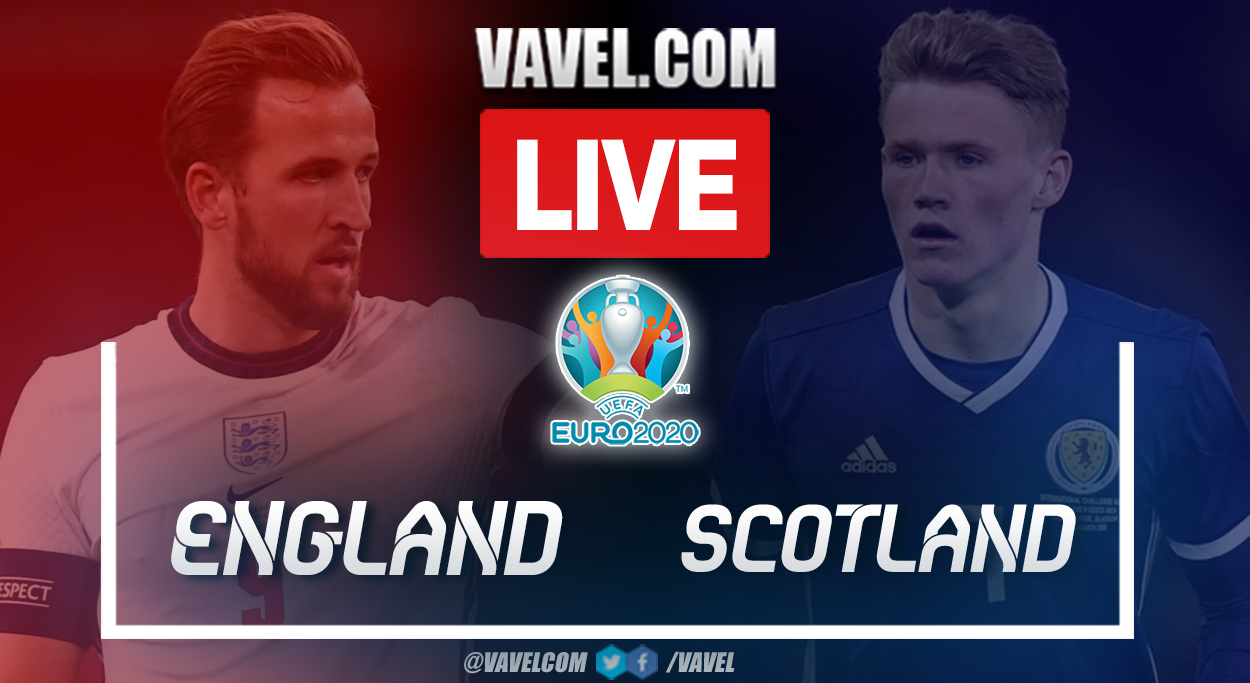 Thanks!
Next game
90+2' End of Match!
90' Additional Time
87' Yellow card
85' Last five minutes
78' Scotland missed it!
76' Scotland substitution
74' Substitution in England
70' Few scoring options
63' Substitution in England
62' England was saved
62' Corner Kick for Scotland
60' England insists
55' England approached
48' MARSHALL SAVES!
Second half begins
45' End of first half!
40' Last minutes of first half
35' Final stretch of the first half
30' Pickford's great save!
29' Inglaterra missed it!
25' Few emotions at the moment
17' England approached
16' Yellow card
11' Ball to the post!
11' Corner kick
5' First minutes
Match start!
Protocol event
Teams are coming!
Alternates - Scotland
Starting lineup - Scotland
Alternates - England
Starting lineup - England
Lineups, coming soon
Statements - Steve Clarke (Scotland)
Statements - Harry Kane (England)
We start!
Tune in here England-Scotland Live Score
How to watch England - Scotland Live TV and Stream
Referee's team
Key player - Scotland
Key player: England
History England vs Scotland
Scotland, looking to make up ground
England, to continue with firmness
The match will be played at the Wembley Stadium
Welcome to VAVEL.com's coverage of the UEFA Euro 2020 Match: England-Scotland Live Updates!