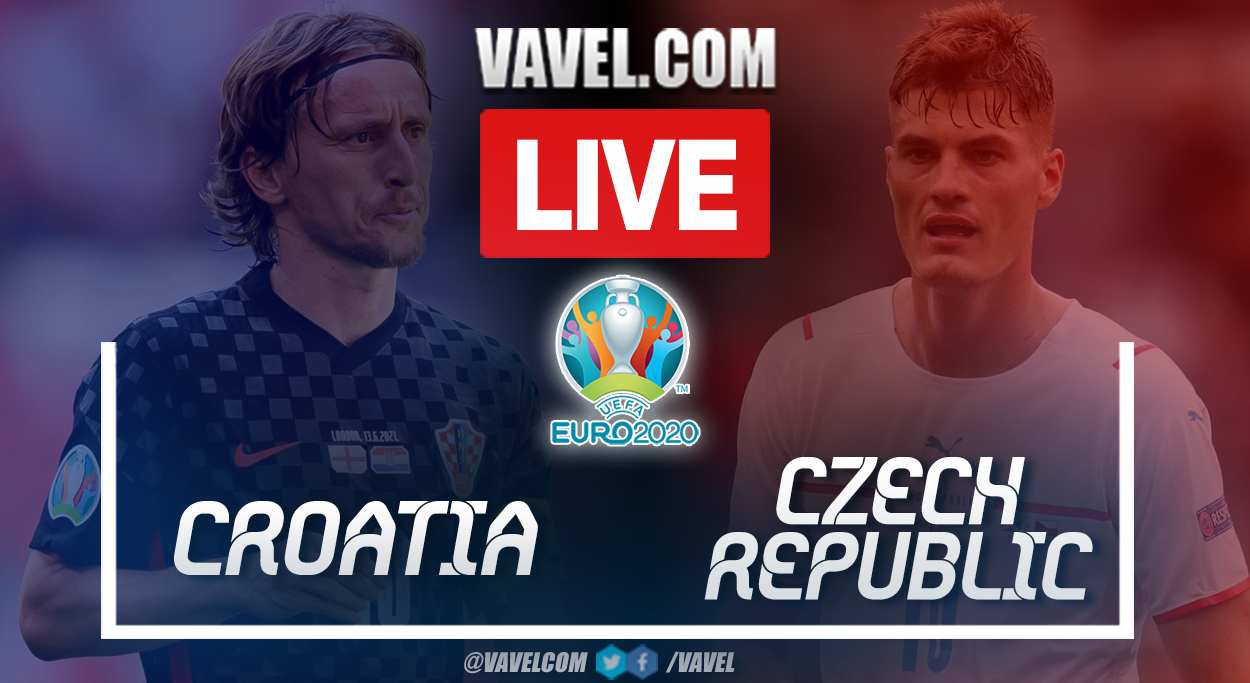 Thanks!
Croatia 1 - Czech Republic 1
THE GAME ENDS!
92' Yellow card
90+3' Three more minutes to be played
89' Croatia tries the aerial route
86' Czech Republic substitution
86' Croatia substitution
82' Yellow card
74' Czech Republic substitutions
73' Nikola Vlašić narrowly scores Croatia's second!!!
69' Joško Gvardiol takes over Croatian left flank
63' Czech Republic substitutions
61' Croatia substitution
60' Patrik Schick tries a header
56' Total siege by Czech Republic
52' The Czechs almost scored their second goal
50' Yellow card
47' GOOOOOOOAL FOR CROATIA!
The second half begins!
Croatia substitutions
End of the first half!
45+3' Referee adds three more minutes
43' Andrej Kramarić tries from the outside
37' ¡GOOOOOOOAL BY CZECH REPUBLIC!
34' Yellow card
34' THE REFEREE CALLED FOR A PENALTY
33' Match stopped
31' Ball possession
25' Neither team is accurate
23' Croatia's set piece almost results in a goal!
18'Jan Bořil by a little
12' Almost the first for the Czech Republic!
9' Croatia tries a set piece
6' Croatia warns
3' First approach by Czech Republic
The match begins!
In a few moments
Czech Republic starting lineup
Croatia starting lineup
Tune in here Croatia vs Czech Republic Live Score
Where and at what time to watch the game?
Called-up players Czech Republic
Called-up players Croatia
Referees
Patrik Schick, the Czech emblem
Luka Modric, Croatia's top performer
Croatia - Czech Republic head-to-head record
How does the Czech Republic arrive?
How does Croatia arrive?
Hampden Park Stadium
Welcome!