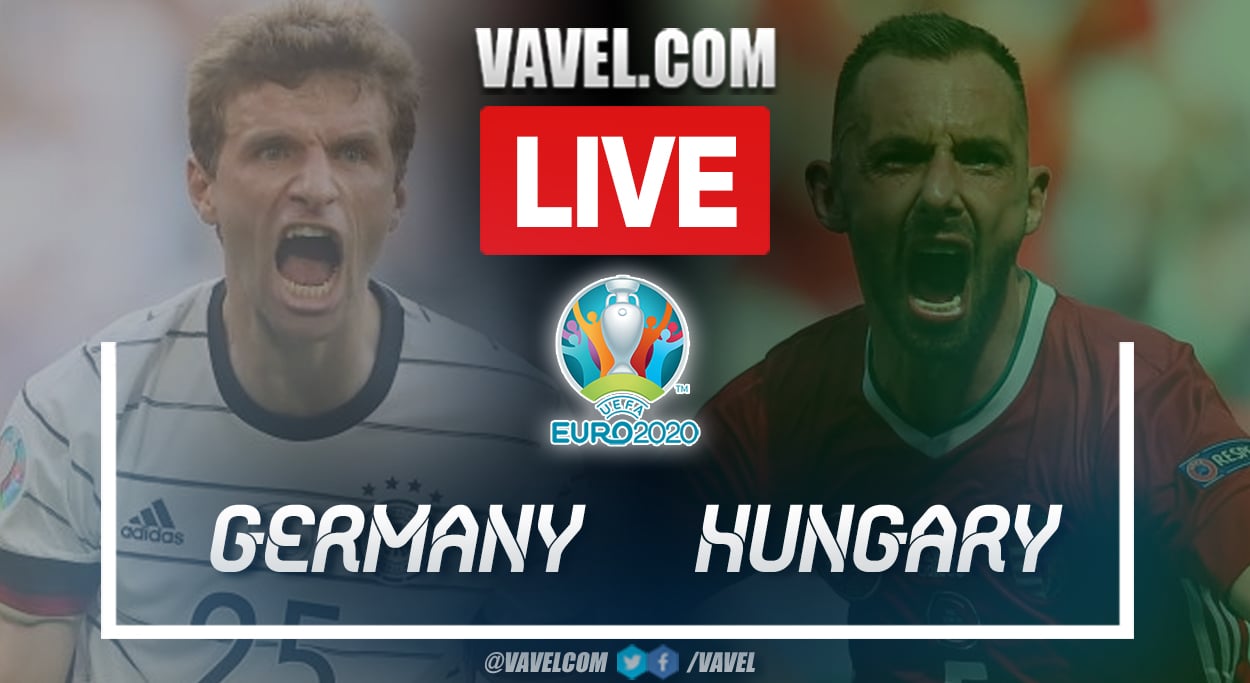 Thanks!
Joshua Kimmich, the Start of The Match
90+4' End of game!
90' Additional time
88' Double substitution in Hungary
84' GOOOAL for Germany!
82' Double substitution in Germany
82' Substitution in Hungary
81' Toni Kroos had a chance
75' Substitution in Hungary
70' Substitution in Germany
68' GOOOAL for Hungary
67' ¡GOOAAL by Germany!
66' Yellow card
64' Yellow card
58' Substitution in Germany
55' Match stopped
50' First minutes of second half
Second half begins
Match statics, in GioScore.com
45+2' End of first half
45' Additional time
40' Close to the end of the first half
38' Hungary approached
35' Germany's good momentum is over
29' Yellow card
28' Yellow card
25' Everything remains the same
21' GULACSI SAVES!
21' Ball to the post!
20' The match is still going on as usual
15' First quarter of an hour
11' GOOOAL by Hungary!
8' Germany approached
4' First approach by Germany
Match begins!
Group F before the start
The protocol acts are finished
The teams take to the field at the Allianz Arena!
The start of the game is near
Alternates - Hungary
Starting lineup - Hungary
Alternates - Germany
Starting lineup - Germany
Lineups, in a few moments
Statements - Hungary
Statements - Germany
We Sart!
How to watch Germany vs Hungary Live TV and Stream
Referee's Team
Key player - Hungary
Key player - Germany
History Germany vs Hungary
Hungary look to spring a surprise
Germany wants to confirm its place in the round of 16
The match will be played at the Allianz Arena
Welcome to VAVEL.com's coverage of the 2020 UEFA Euro match: Germany vs Hungary Live Updates!