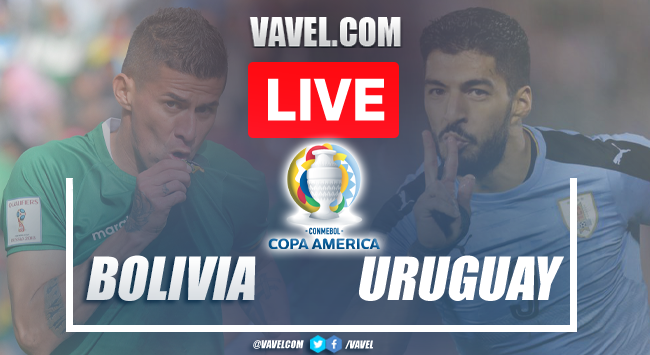 Highlights
Thanks
Classifieds
End game
94'
90'
Goal Uruguay 2-0
88'
85'
79'
77'
75'
75'
73'
70'
68'
66'
61'
59'
57'
52'
52'
47'
46'
46'
Half time
47'
Goal Uruguay 1-0
45'
40'
35'
29'
28'
23'
21'
18'
16'
15'
13'
12'
10'
8'
7'
5'
How is Group A going?
2'
Alignments
0'
In this moments
Third game
We start
Tune in here Bolivia vs Uruguay Live Score
What time is Bolivia vs Uruguay match for Copa America?
Last games
Key player Uruguay
Key player Bolivia
Last Team Uruguay
Last Team Bolivia
Uruguay: to make favoritism count
Bolivia: to win no matter what
Kick-off time
Welcome to VAVEL.com's LIVE coverage of the 2021 Copa America: Bolivia vs Uruguay!