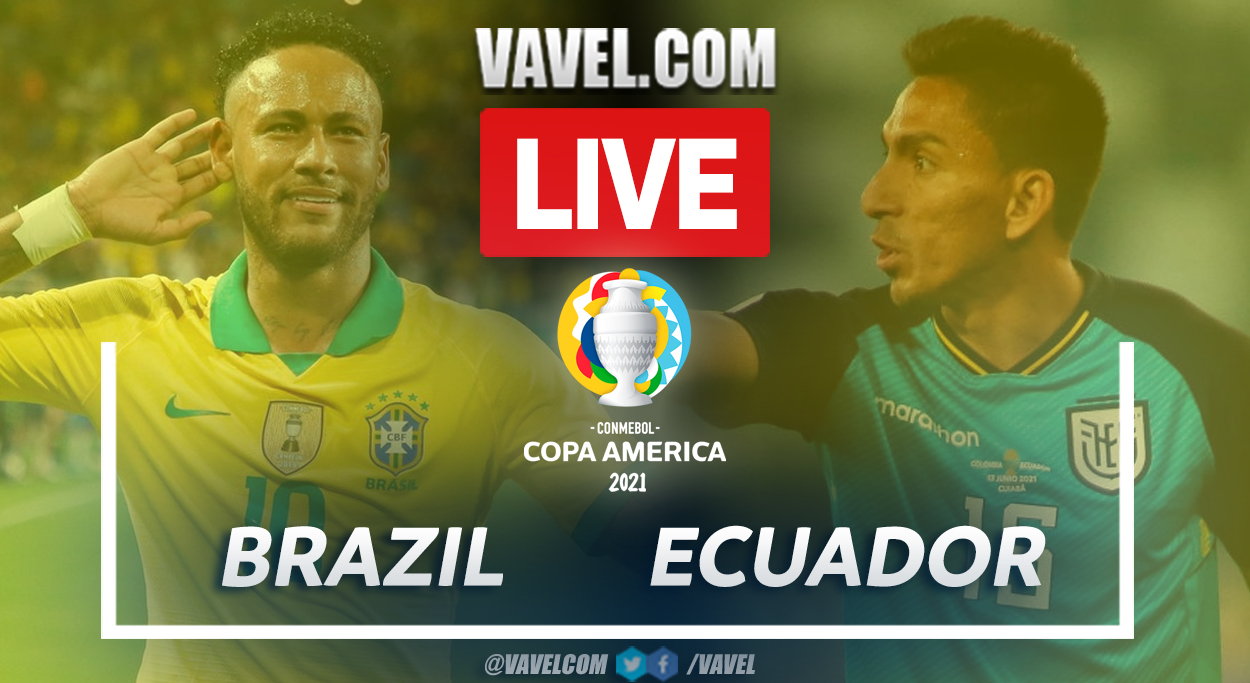 Thanks
95' Match ends
94' Brazil's shot
92' Brazil dominates
90' Addition time
87' Constant attacks from Ecuador
85' The ball is fought in the middle
82' Yellow card for Ecuador
81' Ecuador substitution
79' Brazil is saved
77' Changes in Brazil
74' The match is stopped
72' Ecuador substitute
70' Another Everton cross
68' Brazil gets closer
66' Chance for Brazil
63' Changes in Brazil
60' Ecuador attack
57' Ecuador attack
53' ECUADOR'S GOAL!
51' Ecuador comes closer
49' Obligatory change in Brazil
Second half begins
48' Last chance for Ecuador
45' Additional time
43' Ecuador reacts
40' Brazil continues attacking
37' BRAZIL SCORES!
35' Ecuador's best passage
32' Control by Brazil
29' Back and forth game
27' Dangerous shot by Brazil
25' Ecuador attack
22' Strong pressure from Ecuador
19' High pressure from Ecuador
17' Forced substitution in Ecuador
15' Continuous Possibilities for Brazil
13' Alarm bells on Ecuador's bench
11' Ecuador close to goal
9' Strong leg in the middle
7' Free kick to Brazil
5' Total control of Brazil
3' Ecuador approach
1' Initial possession by Brazil
Match starts
Captain's draw
Protocol events
The players take the field
Weather conditions
Pre-competitive activities
Starting XI: Ecuador
Starting XI: Brazil
We start
Referee's Team
Tune in here Brazil vs Ecuador Live Score
How to watch Brazil vs Ecuador Live Stream on TV and Online?
Statements - Ecuador
Statements - Brazil
Squadlist - Ecuador
Squadlist - Brazil
Key player - Ecuador
Key player - Brazil
History with Brazilian supremacy
Ecuador wants to qualify
Brazil goes for the perfect score
Stadium of Brazil vs Ecuador
Welcome to VAVEL.com's coverage of the 2021 Copa America match: Brazil vs Ecuador Live Updates!