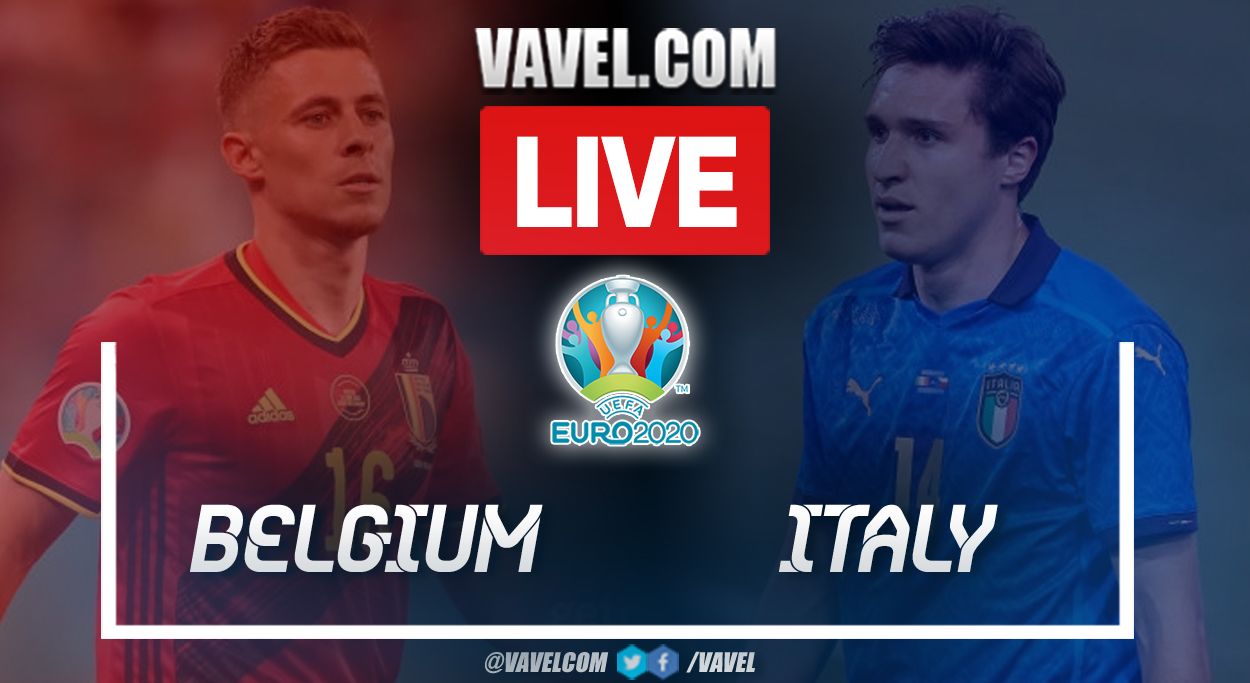 Thanks!
Lorenzo Insigne, the Star of the match!
90+7' END OF MATCH!
90+1' Substitution in Italy
90' Additional time
90' Yellow card
88' Last minutes of the game
86' Doku had it!
79' Double substitution in Italy
76' Problems for Spinazzola in Italy
74' Double substitution in Italy
73' Substitution in Belgium
72' Problems for Chadli
70' Double substitution in Belgium
69' Italy approached!
65' Italy approached!
60' Miracle in the Italy goal!
55' Belgium approached
50' Slow start
Second half begins!
45' End of first half!
45+1' GOOAL for Belgium!
45' Penalty for Belgium
44' GREAT GOAL FOR ITALY!
41' Chiesa almost scores
37' 10 minutes left
31' GOOOAL for Italy!
30' Italy insists
26' ANOTHER GREAT SAVE FROM DONNARUMMA
22' DONNARUMMA GREAT SAVE!
21' Yellow card
20' Yellow card
16' Corner kick for Belgium
14' Goal disallowed for Italy
11' Corner Kick for Belgium
8' First minutes
5' First minutes
2'First moments
Match start!
The protocol acts ends
Teams on the field
Alternates - Italy
Starting lineup - Italy
Alternates - Belgium
Starting lineup - Belgium
Statements - Emerson Palmieri (Italy)
Statements - Axel Witsel (Belgium)
Those warned in Italy of sanction
Those warned in Belgium of sanction
We Start!
Tune in here Belgium vs Italy Live Score
How to watch Belgium vs Italy Live TV and Stream
Referee's team
Statements - Italy
Statements - Belgium
Key player - Italy
Key player - Belgium
Belgium vs Italy - History
Italy, for a place in the top 4
Belgium wants to continue to make great strides
The match will be played at the Allianz Arena
Welcome to VAVEL.com's coverage of the 2020 UEFA Euro match: Belgium vs Italy Live Updates!