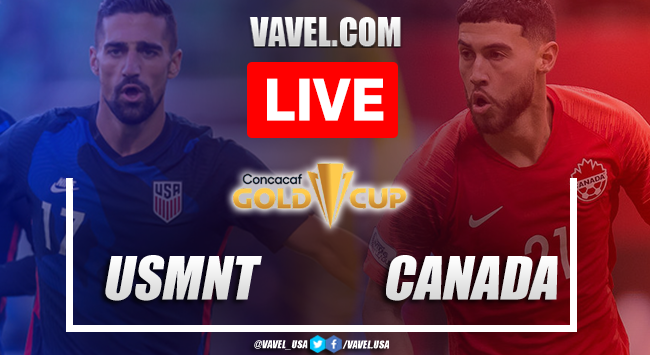 Highlights
Thanks
Group leadership
End game
94'
90'
87'
79'
75'
70'
64'
62'
58'
57'
50'
46'
46'
Half time
45'
35'
30'
22'
22'
19'
17'
15'
12'
9'
Goal USA 1-0
1'
0'
They jump into the field
Final details are being fine-tuned
Canada substitutes
U.S. substitutes
Good technique
The referee
XI Canadá
XI United States
Supporting with everything
With young people
We start
Tune in here USA vs Canada Live Score
What time is USMNT - Canada match for Gold Cup?
Last games
Key player Canada
Key player USA
Last Team Canada
Last Team USA
The youth squad was always a priority
Canada: to be more consistent
USA: with an alternate team
What will be the matchup?
The leadership is defined
Kick-off time
Welcome to VAVEL.com's LIVE coverage of the 2021 Gold Cup: USA vs Canada!