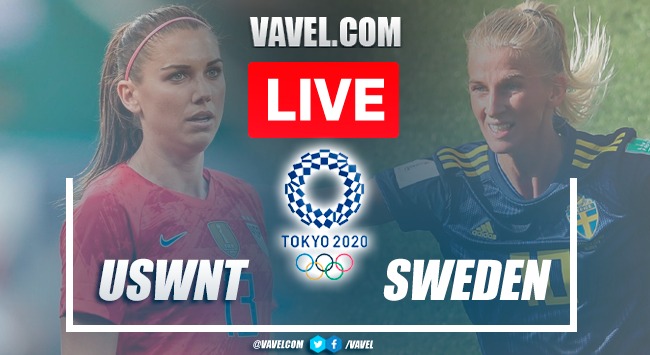 Highlight
94'
91'
90'
88'
86'
80'
74'
72'
70'
64'
60'
57'
54'
47'
45'
Half time
45'
45'
42'
40'
35'
30'
26'
24'
23'
13'
9'
8'
3'
Kickoff!
Stay here!
Almost ready
Warm up
What a view!
USWNT Substitutes
Sweden substitutes
Sweden starting lineup
USWNT Starting lineup
Kick off!
Tune in here USWNT vs Sweden Live Score
How to watch USWNT vs Sweden Live Stream on TV and Online?
What time is USWNT vs Sweden match for TOKYO 2020?
Megan Rapinoe
Sweden Players
USWNT Players
Group G
Sweden
USWNT
Tokyo 2020
Welcome to VAVEL.com's coverage of the 2020 Tokyo match: USWNT vs Sweden Live Updates!