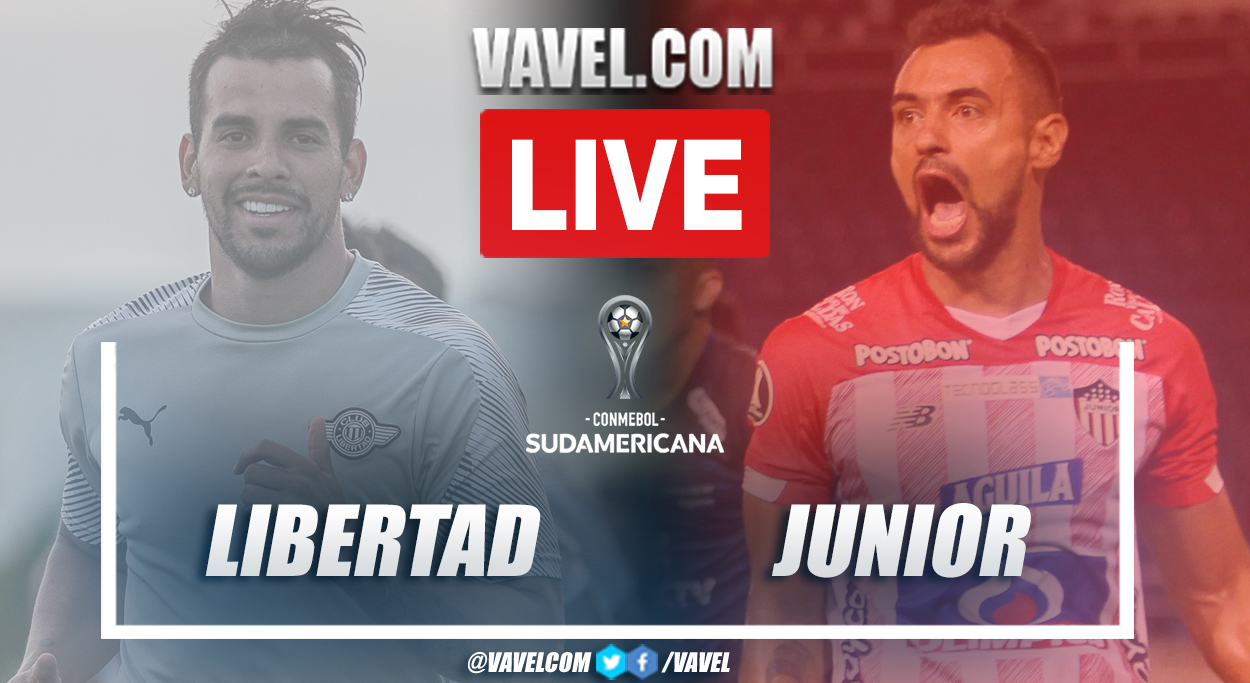 Highlights
Thanks!
95' The game ends
92' Junior seeks to qualify
90' Addition time
87' JUNIOR GOAL!
85' Chance for Junior
82' The ball is fought in the middle of the pitch
79' Yellow card for Junior
77' Chance for Junior
75' Changes in Libertad
72' Junior changes
69' The ball is being fought for in the midfield
66' Ball control by Junior
64' Total control by Junior
61' Junior's shot
59' Libertad substitution
58' Strong leg of the teams
57' Junior attack
54' Missed by Junior
52' PENALTY FOR JUNIOR
50' The visitors react
48' The home team comes out all guns blazing
Second half begins
48' First half ends
45' Addition time
43' The ball is being fought for in the midfield
41' Junior in control of the match
39' Junior substitution
38' Junior's approach
36' Chance for Junior
33' Control by Junior
31' Libertad's shot
29' The ball is being fought for in the midfield
26' Yellow card for Junior
24' No dangerous actions in the match
19' Visitors control
17' Libertad substitution
16' Breath of fresh air for the locals
14' Total possession by Junior
11' No clear dominator in the match
9' Different styles in the game
7' The commitment is stopped
6' The ball is being fought for in the midfield
4' The locals wake up
2' Initial visitor control
Start of the match
Protocol acts
The teams take the field
Final stage of preparation
Condition of the playing field
Pre-competitive activities
Junior's starting 11
Libertad's starting 11
Arrival of the teams at the stadium
We continue with our coverage
Tune in here Libertad vs Junior Live Score
How to watch Libertad vs Junior Live Stream on TV and Online?
What time is Libertad - Junior match for Copa Sudamericana?
Junior's key player
Key player for Libertad
Who will be the referee and his assistants for this match?
Junior: wants to turn the series around
Libertad: wants to hold on to the advantage gained in the first leg
The match will be played at the Dr. Nicolás Leoz Stadium
Welcome to VAVEL.com's coverage of the 2021 Copa Sudamericana match: Libertad vs Junior Live Updates!