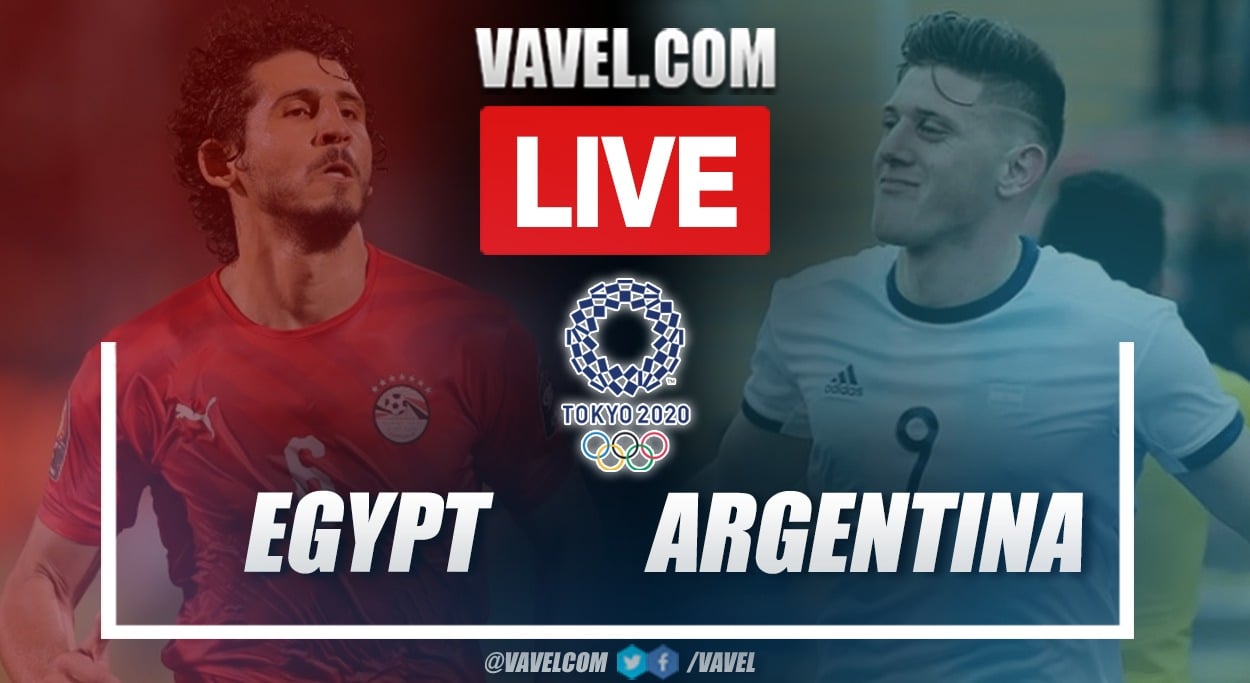 Highlights
Thank you!
95' The game ends
92' Egypt high pressure
90' Addition time
88' Dangerous chance for Egypt
86' Dangerous foul for Egypt
83' Argentina yellow card
80' Two different styles of play
77' Egypt approaches
74' Egypt possession
71' Chance for Egypt
68' The ball is being fought for in the midfield
65' The commitment is stopped
62' Actions controlled by Argentina
59' Control by Argentina
56' Egypt attack
55' Argentina gains possession of the ball
52' GOAL BY ARGENTINA!
50' Egypt attack
49' Chance for Argentina
47' Initial control by Argentina
Second half begins
48' First half ends
45' Addition time
42' New attack by Argentina
38' Argentina's constant attacks
34' Fighting for the ball in the middle of the field
31' Egypt comes dangerously close
28' The ball is being fought for in the midfield
25' Chance for Argentina
22' Argentina is saved
19' Argentina resumes possession
16' Constant attacks from Egypt
13' Argentina is saved
10' Egypt's first long possession
7' Total dominance of Argentina
4' Constant pressure from Argentina
2' Argentina starts attacking
Start of the match
Protocol activities
The teams take the field
Equipment preparation
Pre-competitive activities
Argentina's starting eleven
Egypt starting eleven
We begin our coverage
Tune in here Egypt vs Argentina Live Score
How to watch Egypt vs Argentina Live Stream on TV and Online?
What time is Egypt vs Argentina match for Olympic Games?
Argentina's call-up list
Egypt call-up list
Last match between Egypt and Argentina
Argentina's key player
Egypt's key player
Argentina's probable starting eleven
Egypt's possible lineup
Argentina wants to wake up from a bad start
Egypt: looking for its first win
The match will be played at the Sapporo Dome
Start of transmission