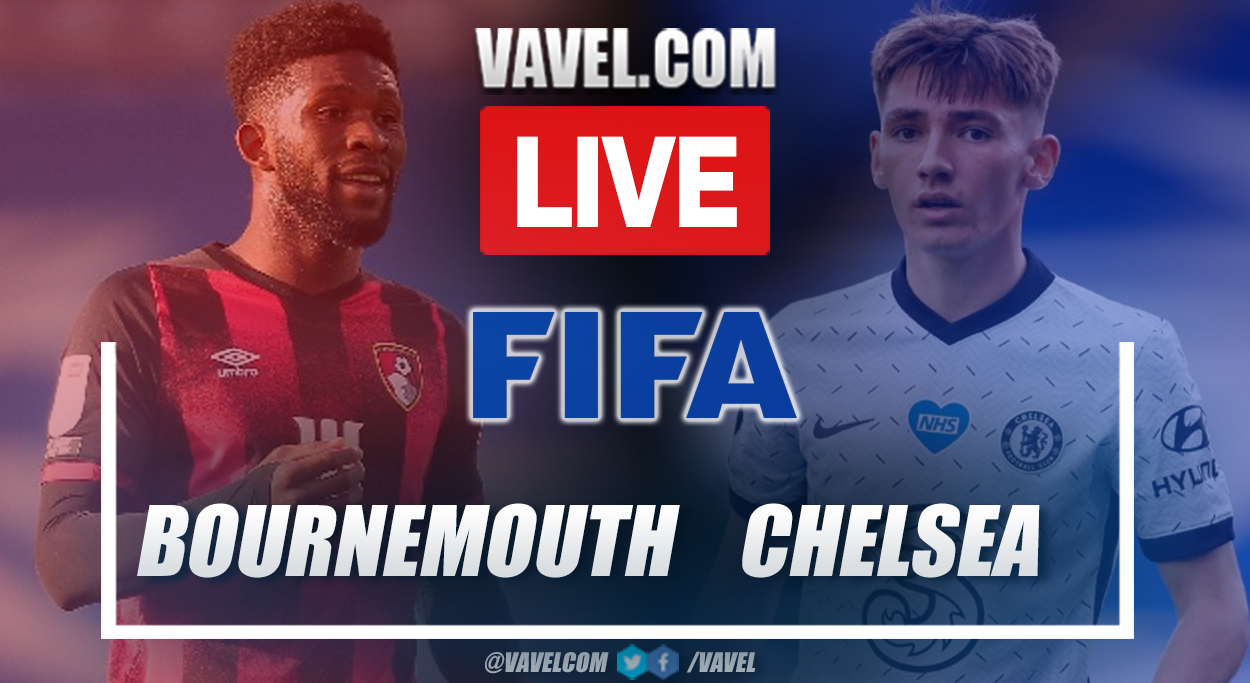 Goals of the match
End of the match
88' Close to goal, the home team
85' Game cooled down
80' Last 10 minutes
76' CHELSEA GOAL!
72' CHELSEA GOAL!
70' Game controlled by the home team
65' BOURNEMOUTH GOAL!
Substitution at bournemouth
60' Dangerous foul
57' The visitors came closer
53' Bournemouth want their first
49' UNBELIEVABLE WHAT BOURNEMOUTH LOST!
Second half begins
The teams on the field for the second half
End of first half
40' Five minutes to end of first half
38' Yellow card
35' Abraham appeared!
32' The home team is locked in
28' Chelsea try
22' Match stopped
17' Great rejection by Baker!
15' Dangerous foul for home team
11' Still no hits
7' Chelsea possession
3' First intentions of the local team
Match starts
Teams on the court!
Substitutes: Chelsea
Substitutes: Bournemouth
Teams warming up
Starting Lineup: Chelsea
Starting Lineup: Bournemouth
Don't miss Bornemouth vs. Chelsea LIVE on VAVEL
Where, when and how to watch Bournemouth vs. Chelsea live?
How to watch the Bournemouth vs. Chelsea match?
Key player of Chelsea
Key player of Bournemouth
Chelsea: absent due to injury
Bournemouth: absent due to injury
History between the two teams
Chelsea: the European champion now wants the Premier League
Bournemouth: hungry for revenge
The match will be played at the Vitality Stadium
Welcome to VAVEL.COM coverage of the Friendly Match: Bournemouth vs Chelsea Live Updates!