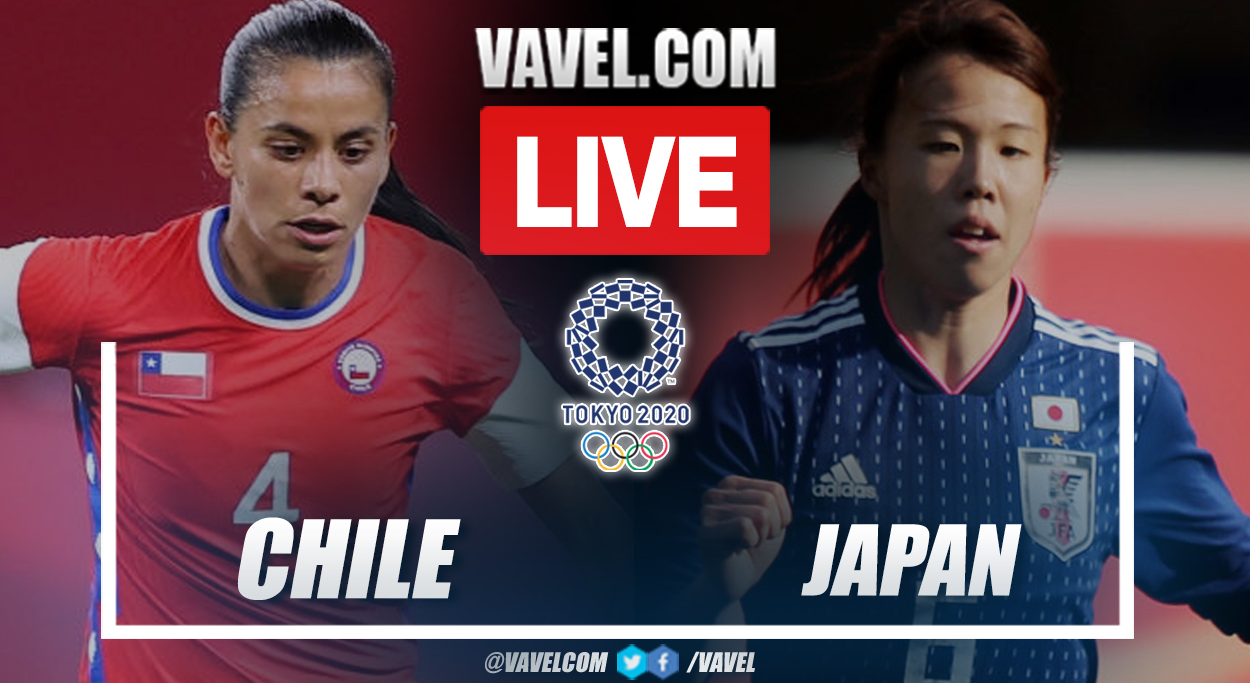 Thank you
94' End of the match
90' Four minutes added
88' Possibility for Chile
85' Japan is saved
83' Japan attack
82' The ball is fought in the middle of the pitch
79' Chile seeks the discount
77' JAPAN GOAL!
77' Constant attacks from Japan
73' The ball is being fought for in the middle of the pitch
69' Chile's approach
69' Japan's deflected shot
62' The ball is being fought for in the middle of the pitch.
58' Total control by the home team
55' Japan attack
53' Chilean attack
50' Attack by Japan
48' Offside
Second half begins
46' End of the first half
45' Addition time
41' Dangerous action from Japan
38' Japan in control
35' Japan in control
31' The ball is fought for in the middle
28' Keep attacking
24' Chile is saved
21' Japan control
18' Japan attack
15' Japan attack
12' The Chilean team wants to wake up
9' Japan's joint action
6' Japan attack
3' Initial control by Japan
Match starts
Japan starting eleven
Chile's starting eleven
We continue with the transmission
Tune in here Chile vs Japan Live Score
How to watch the match Chile - Japan live on TV and online?
What time is Chile vs Japan for the Olympic Games?
Japan's key player
Key player for Chile
Japan: Aiming to secure qualification
Chile: Looking to improve its performance
The match will be played at Miyagi Stadium
Welcome to VAVEL.com's coverage of the 2020 Olympic Game match: Chile vs Japón Live Updates!