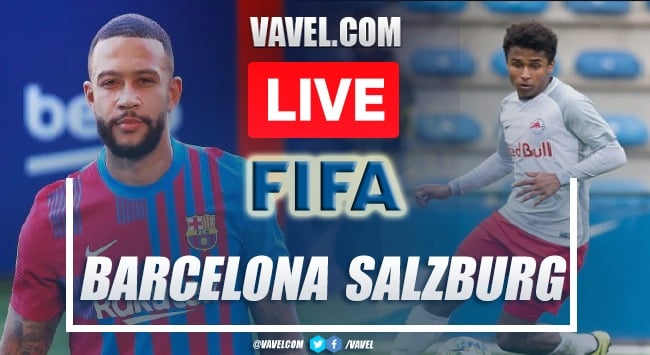 Thanks for tuning in
Red Bull Salzburgo 2-1 Barcelona
The friendly is over!
90´+1
85´
80´
68´
65´
60´
57´
Second half begins in Austria
Part-time in Austria
44'
Last record of Barcelona in Austria
This is how it heats up from the Red Bull Arena
Last Team: Salzburg
Last Team: Barcelona
Already arrived at the stadium
Discarded
Dressing room ready
Tune in here Salzburg vs Barcelona Live Score
What time is Salzburg vs Barcelona match for Friendly Game?
Key player Salzburg
Key player Barcelona
Salzburg last lineup
Barcelona last lineup
Salzburg: On the front foot
Barcelona: Pre-season unbeaten
Kick-off time
First match between the two
Welcome to VAVEL.com's LIVE coverage of the 2021 Friendly Game: Salzburg vs Barcelona!