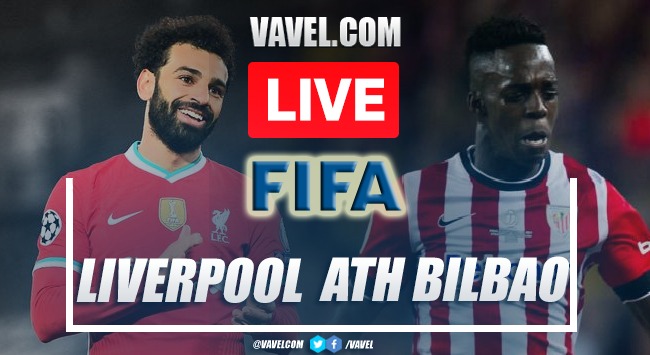 Thank you!!
Both goals of today's match!
And the match ends 1-1!!
Changes for Bilbao and Liverpool
Min 79: corner for Liverpool
Changes for Bilbao
Min 74: What a shot by Elliott
Liverpool make two changes
Changes for Bilbao
Min 52: goal for Bilbao!!! 1-1
Change for Liverpool
And the second half begins!!
And the first half ends!!
Min 43: Robertson is injured!!
Min 34: What a save from Alisson!!
Min 32: What a save!!
Min 30: corner for Liverpool
Min 27: Shot from Bilbao!
Min 23: what a shot from Elliott!!!
Min 20: What a ball from Muniain!!
Min 17: foul outside of the box for Liverpool
Min 12: Goal for Liverpool!!!
Min 11: what a save from Aguirrezabala!!
Min 10: counter attack from Bilbao!
Andddd the match begins
Van Dijk prepared to play
Some players posing at Anfield
Starting XI for Bilbao
Starting XI for Liverpool
Athletic Bilbao come to this match with a Big injury
Can Bilbao win against another big team?
Can Liverpool win their 3rd match in a row?
Tune in here: Liverpool FC Vs Athletic Bilbao live score
Player to watch from Liverpool: Sadio Mane
Player to watch from Bilbao: Inaki Williams
Last XI for Athletic Bilbao
Last XI from Liverpool
When and where to watch Liverpool vs Athletic Bilbao
Different times to watch the match
¡Athletic Bilbao are in a decent-ish form!
¡Liverpool have a good win ratio!
¡Promising duel!
¡Good evening to all VAVEL readers!