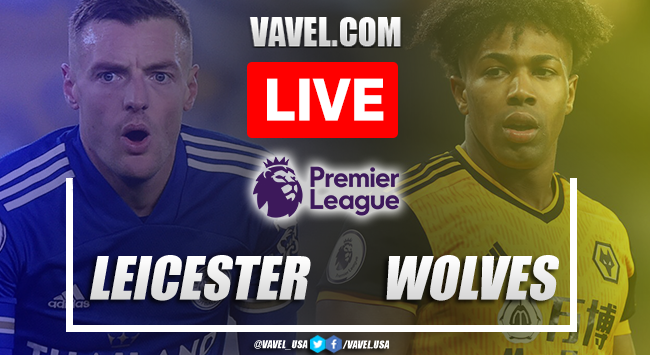 Summary
Thank you for following the VAVEL.COM webcast.
Triumph for the Foxes!
The game is over!
84´
80´
72´
66´
59´
56´
51´
The second part starts!
Unbelievable from Vardy!
The first half is over!
41´
35´
34´
26´
22´
18´
14´
The postcard of the day!
10´
7´
3´
Start of the match!
We'll be up and running in minutes!
Raúl is warming up!
Warm up!
Curious Facts
Back to shine
Recognizing the playing field
From Leicester to the whole world!
The fans are back!
Champion's lineup confirmed!
Raúl Jiménez in the starting line-up!
The wolves are in the stadium!
The wait is over!
Tune in here Leicester City vs Wolverhampton Live Score
What time is Leicester City vs Wolves match for Premier League?
Key Player Wolverhampton
Key Player Leicester City
Wolves last lineup:
Leicester last lineup:
Lastes Games:
Referees
Looking to dazzle again
To repeat the feats
The journey to the championship begins
Kick-off time
Welcome to VAVEL.com's LIVE coverage of the 2021 Premier League: Leicester City vs Wolves!