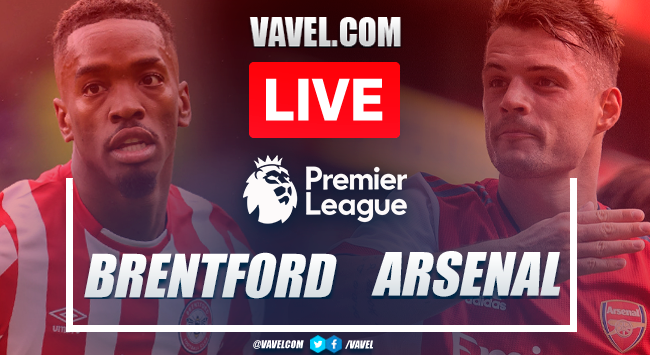 Thank you for following the broadcast on VAVEL.COM
Goals and highlights
Game over!
90'
86'
80'
79'
BRENTOFRD GOAL!
70'
69'
67'
65'
60'
57'
49'
The second half is underway!
End of the first half!
39'
34'
30'
BRENTFORD GOAL!
20'
11'
7'
The match begins!
Brentford has a striker
Arsenal have some serious absentees
Arsenal: substitutes
Brentford: substitutes
Arsenal: confirmed lineup
Brentford: confirmed lineup
How do Arsenal get on top?
How is Brentford coming along?
What is Brentford's make-up?
How has Arsenal strengthened?
Tune in here Brentford vs Arsenal Live Score
How to watch Brentford vs Arsenal Live Stream on TV and Online?
Arsenal: last lineup
Brentford: last lineup
Referees for the match Brentford vs Arsenal
Arsenal, with new hopes
Brentford, one of the newly promoted teams
Brentford and Arsenal kick off the 2021-2022 season
Premier League kicks off
Welcome to VAVEL.com's coverage of the 2021-2022 Premier League match: Brentford vs Arsenal Live Updates!