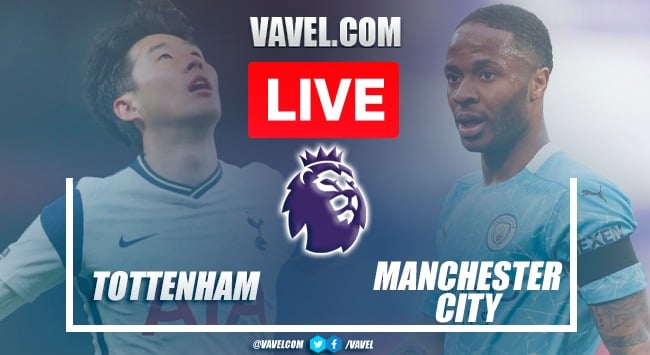 Summary
Thank you for following the VAVEL.COM webcast.
They dented the champion's crown!
The game is over!
83´
79´
71´
60´
That's how the goal fell!
¡GOOOOOOOAAAL!
53´
The second half begins!
The first half is over!
40´
33´
24´
22´
19´
17´
11´
5´
4´
2´
The match begins!
We'll get started in a few moments!
They are not far behind!
Warm up!
Curious facts!
Pep Guardiola's statements!
THE SPURS HERO!
The ball always to the 7!
They are already at the stadium!
Interesting starting eleven!
Tottenham's starting lineup ready
The weather report for Manchester City
The wait is over, soccer is back!
Tune in here Tottenham vs Manchester City Live Score
What time is Tottenham vs Manchester City match for Premier League?
Key Player Manchester City
Key Player Tottenham
Manchester City last lineup:
Tottenham last lineup:
Lastes Games:
Referees
In search of the bicampeonato
To make up for past failures
The journey to the championship begins
Kick-off time
Welcome to VAVEL.com's LIVE coverage of the 2021 Premier League: Tottenham vs Manchester City!