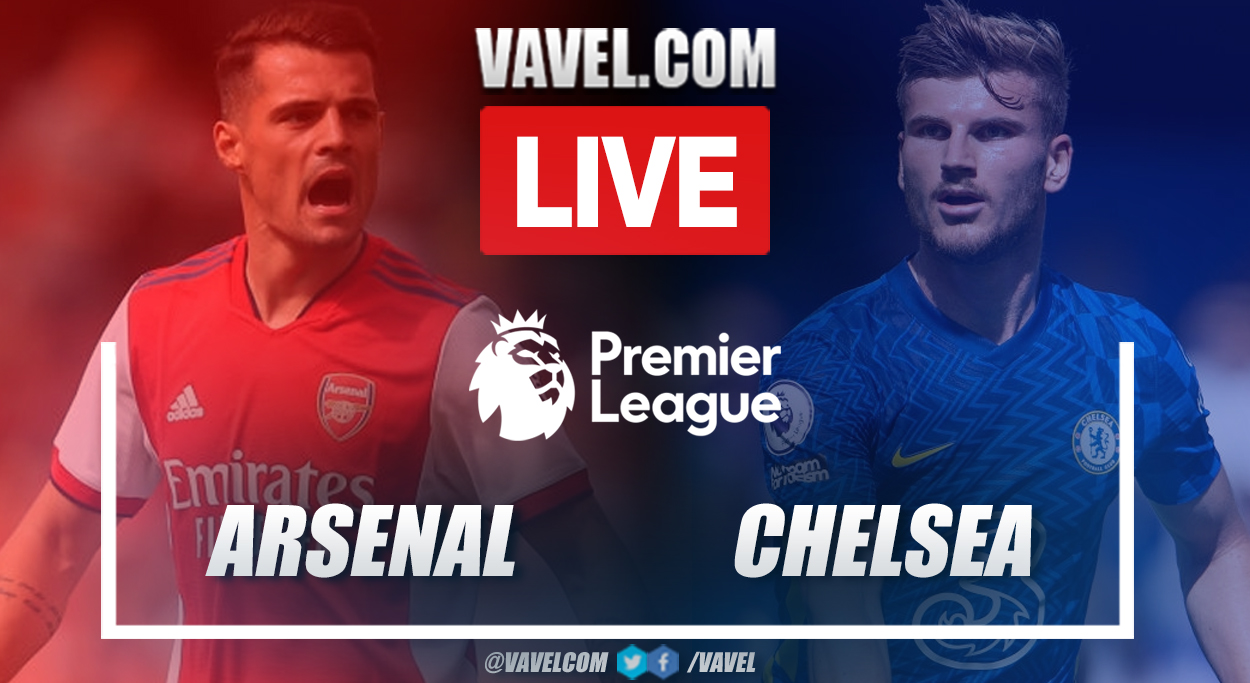 Highlights
Thanks!
90+3' End of game
90' Additional time
90' Substitution in Chelsea
86' LENO SAVES!
82' Substitution in Chelsea
79' Substitution in Arsenal
77' LENO AND CROSSBAR! ARSENAL SAVED!
74' Reece James was treated on the field
70' Chelsea came closer
66' Arsenal substitution
63' Arsenal came close
61' Arsenal substitution
60' Holding missed it!
57' Chelsea came closer
52' GREAT SAVE FROM MENDY!
50' Arsenal come out very determined
Second half begins
Match statics in GioScore.com
45+2' End of first half
45' Additional time
45' Yellow card
39' Chelsea had it!
35' GOOOOAL for Chelsea
34' Yellow card
31' Chelsea approached!
30' Half an hour into the game
29' Sambi tried
26' Arsenal fail to break Chelsea down
21' Lukaku tried!
20' Chelsea keep looking!
15' GOOOOOAL for Chelsea!
9' Arsenal unsettle Chelsea
4' Play had been stopped
2' Arsenal approached
Match starts!
Teams to the field!
Substitutes - Chelsea
Start XI - Chelsea
Substitutes - Arsenal
Start XI - Arsenal
Recent history at the Emirates
Emirates ready to welcome the 'Gunners' fans
We start!
Tune in here Arsenal vs Chelsea Live Score!
How to watch Arsenal vs Chelsea live on TV and online?
What time is the Arsenal vs Chelsea match?
Referee's Team
Key player - Chelsea
Key player - Arsenal
History between Arsenal and Chelsea
Chelsea on course for favoritism
Arsenal, a team that needs to pick itself up
The match will be played at Emirates
Welcome!