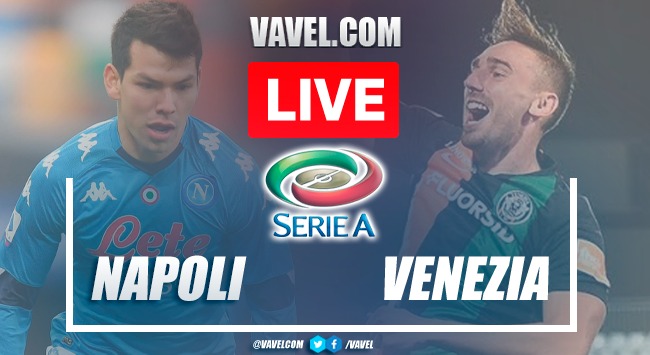 Highlights
Insigne goal
Game over
90'
86'
75'
74'
73'
72'
67'
63'
62'
61'
57'
55'
51'
50'
45'
Half time
45'+1'
44'
37'
30'
23'
15'
12'
Kickoff
Stay here!
Beautiful view
Napoli bench
Venecia Starting lineup
Iván Ramiro Córdoba at the helm of Venezia
Napoli starting lineup
Chucky appears in the call for applications
No te despegues de acá para seguir el Napoli vs Venezia en vivo
Tune in here Napoli vs Venezia Live Score
How to watch Napoli vs Venezia Live Stream on TV and Online?
What time is Napoli vs Venezia match for Serie A?
Venezia key player
Napoli key player
Venezia
Napoli
San Paolo Stadium
Welcome to VAVEL.com's coverage of the 2021 Serie A match: Napoli vs Venezia Live Updates!