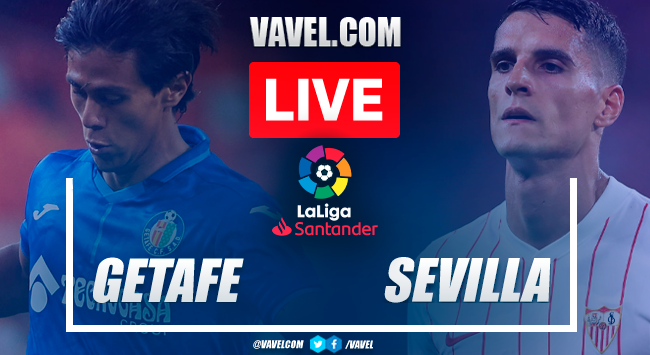 Thank you for following the broadcast on VAVEL.COM
Goals and highlights
The match ends!
SEVILLA GOAL!
87'
86'
81'
75'
74'
71'
69'
67'
57'
47'
46'
The second half begins!
The first half ends!
45'
44'
42'
32'
24'
17'
12'
6'
The match is underway!
At Getafe they know who they are up against
Sevilla is not confident
Sevilla: substitutes
Getafe: substitutos
Sevilla: confirmed lineup
Getafe: confirmed lineup
Referees for the Getafe vs Sevilla game
Tune in here Getafe vs Sevilla Live Score
How to watch Getafe vs Sevilla Stream on TV and Online?
Sevilla: last lineup
Getafe: last lineup
How did Sevilla debut in LaLiga?
How did your debut against Getafe go?
Sevilla, on their first outing
Getafe makes its home appearance
Getafe receives the visit of Sevilla
Welcome to VAVEL.com's coverage in the 2021 LaLiga Week 2: Getafe vs Sevilla Live Updates!