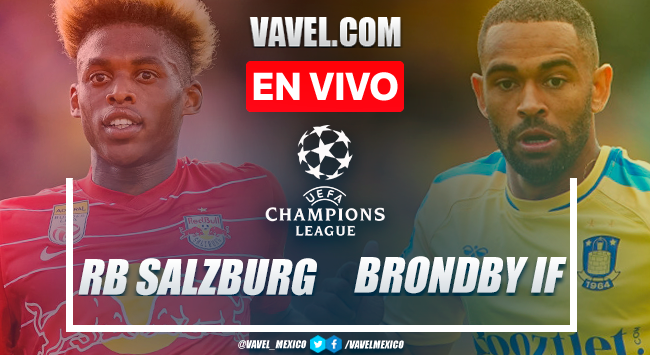 Thank you all!
Summary
End of the match
92'
90' 4 minutes to go
84' Changes in both teams
81' The Danish team tries
74`Berisha's chance
74' Salzburg almost scored
First change in the Austrian team
1-2
62'Brondby's goal arrives
Triple change at Brondby
56' Chance for Austrian team
Salzburg dominated
Start of the second part
Rest
1 minute addition
43' Very close to 0-3
Celebration of one of Salzburg's goals
24' Another one from Brondy
20'The Danes continue to press
14' Clear chance for Brondy
0-2
10' Salzburg's second
1-0
3'The first goal arrives
The game kicks off
Match Referee
All set at Brondby Stadim
Salzburg eleven
Brondby's eleven
Where and how to watch Brondby vs Salzburg ?
What time is Brondby vs Salzburg?
Salzburg's position in the Austrian League
Brondby's situation in the Danish league
Red Bull Salzburg losses
Brondy casualties
First leg
Venue: The match will be played at the Brondby Stadium in Denmark.
Preview of the game
Welcome to VAVEL.COM's LIVE coverage of Brondby vs Salzburg in the Champions League.