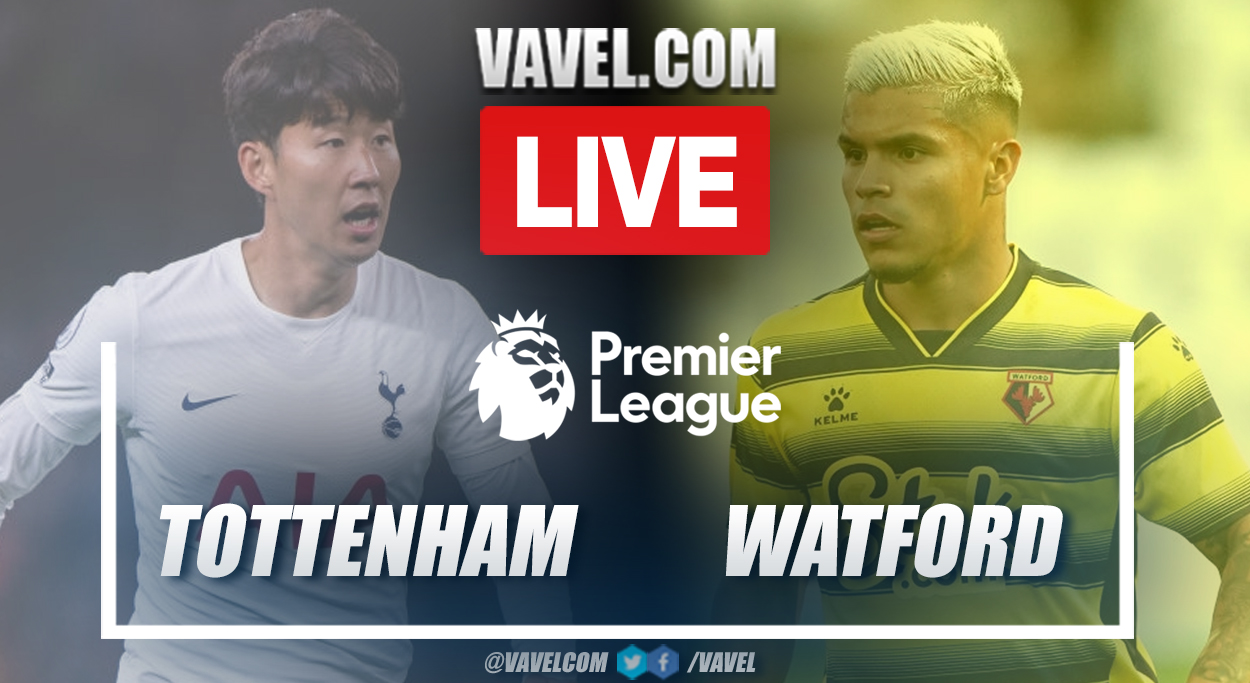 Thanks!
90+4' Match ends!
90+4' Yellow card!
90' Additional time
88' Cambio en el Tottenham
85' Yellow card
84' AMAZING SAVE FROM BACHMANN!
83' Watford was saved!
80' Last 10 minutes
77' Tottenham keep their cool
73' Watford was saved!
71' Substitution in Watford
68' Substitution in Tottenham
67' Dele Alli misses
65' Substitution for Watford
63' Watford try
61' Yellow card
59' Tottenham came closer
54' Yellow card
53' Watford missed it
51' Subsitution in Watford
48' Match sotpped
Second half begins
Match statics, on GioScore.com
45+1' End of first half
45' Additional time
45' Yellow card
42' GOOOAL for Tottenham
40' Last five minutes
35' Tottenham came closer
35' 10 minutes left to the end of first half
29' Ball for Bachmann
28' Yellow card
23' Foul for Watford
21' Watford came closer
15' First quarter of an hour
10' Not much happening in the match
5' No changes in the score
1' ERIC DIER SAVES SPURS
Match starts
All set at Tottenham Stadium
Substitutes - Watford
Sarting XI - Watford
Substitutes - Tottenham
Starting XI - Tottenham
Referee's Team
Half an hour to kick-off
Watford, focused on the target
Tottenham Stadium ready for the match
Last matches
We start
Tune in here Tottenham vs Watford Live Score!
How to watch Tottenham vs Watford live on TV and online?
What time is the Tottenham vs Watford match?
Key player - Watford
Key player - Tottenham
History - Tottenham vs Watford
Watford to stay on winning track
Spurs' want to keep perfect score
The match will be played at the Tottenham Hotspur Stadium
Welcome to VAVEL.com's coverage of the 2021-22 Premier League match: Tottenham vs Watford Live Updates!