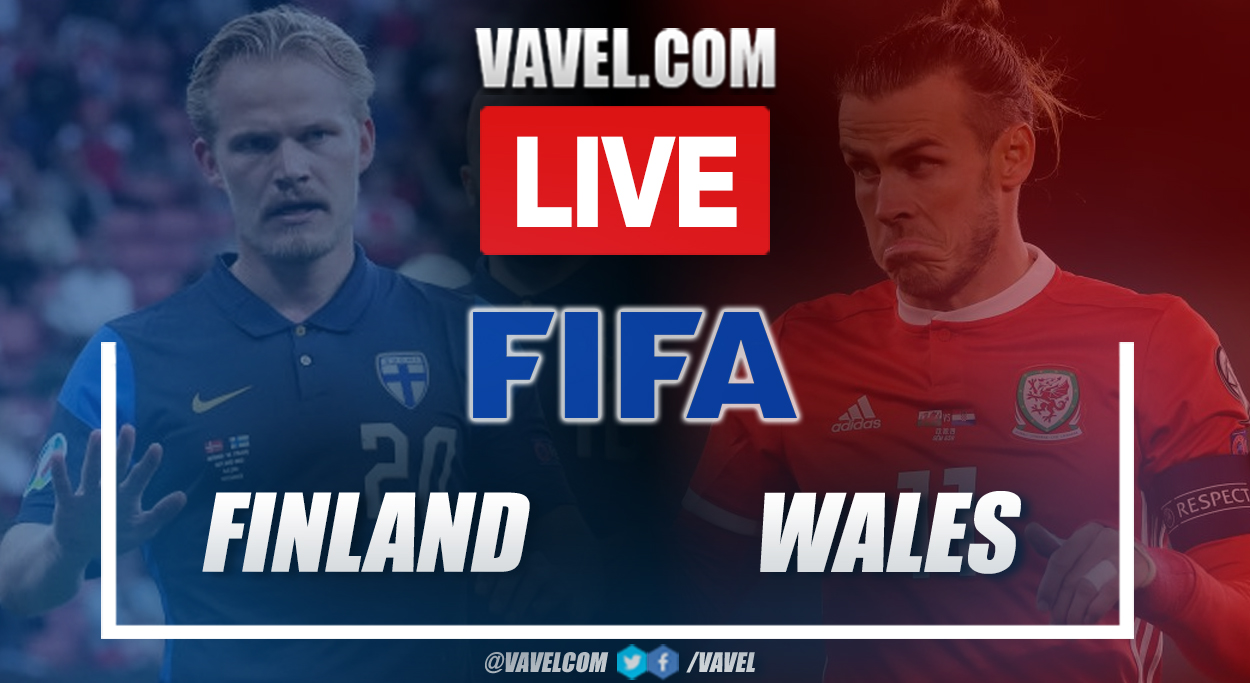 Thanks
90' End of match
88' Last moments of the match
83' Substitution in Wales
81' Belgium came closer
78' Wales tries
74' Substitution in Wales
73' Double substitution in Finland
70' Wales came close
65' Yellow card
64' Double substitution for Finland
63' Double substitution for Wales
59' Wales had it!
55' Eriksson saves!
54' Free kick for Wales
52' Finland approached
The substitutions in halftime
Second half begins
Match statics, in Gioscore.com
45' End of first half
40' Halftime approaching
35' 10 to go in the first half
30' Half an hour of match
25' ERIKSSON SAVES!
24' Penalti Kick for Wales
20' Not much happening in the match
17' Finland came closer
15' First quarter of hour
10' First minutes
4' First attempt by the away team
Match starts!
Referee's Team
Teams take the field
Substitutes - Wales
Starting XI - Wales
Substitutes - Finland
Starting XI - Finland
Last matches
We start
Tune in here Finland vs Wales Live Score!
How to watch Finland vs Wales live on TV and online
What time is Finland vs Wales for Friendly Match?
Last five results - Wales
Last five results - Finland
History Finland vs Wales
Wales, back on track
Finland, getting ready
The match will be played at the Olympic Stadium of Helsinki
Welcome to VAVEL.com's coverage of the 2021 Friendly match: Finland vs Wales Live Updates!